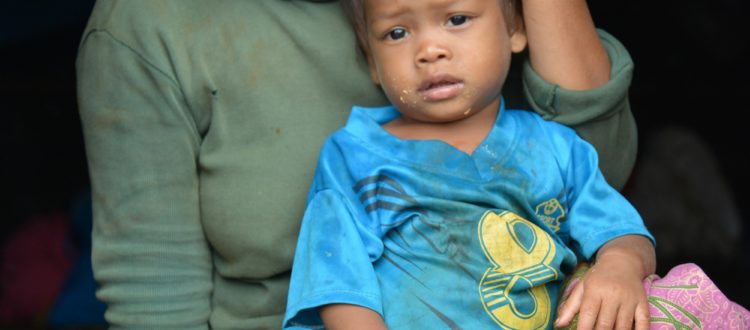 The Hungry Cambodian Children: Family Love Surpasses Poverty
It is common to see siblings fighting for snacks, toys or the love from parents. Some parents may tell the well-known Chinese story of Kong Rong passing his pear to his elder brother, to teach their children the concept of 'sharing is caring'. What if the story setting is in a developing country? If you give away your only food for the day, you may have to stay hungry for the rest of the day. What would a child do?
Malnutrition Becomes A Barrier of Children Development
In Ratanakiri, a remote province of Cambodia, over 90% of the people are farmers growing cashew nuts, rice and cassavas. But the amount of rainfall here is terrifying high, at an average of 999.9mm a year, bringing frequent floods to the place. Due to low education level, the farmers cannot change their production model and can hardly earn a dollar in the bad days. Children are often the first to suffer.
According to the data from the World Bank, the percentages of children under the age of five who is underweight and stunt are 13.8% and 22.2% respectively in Cambodia. In the family living in a remote area where people rely on farming, the situation is even worse. In mid-September, I visited Ratanakiri and met Cheim and her family. Two of her four younger brothers are malnourished.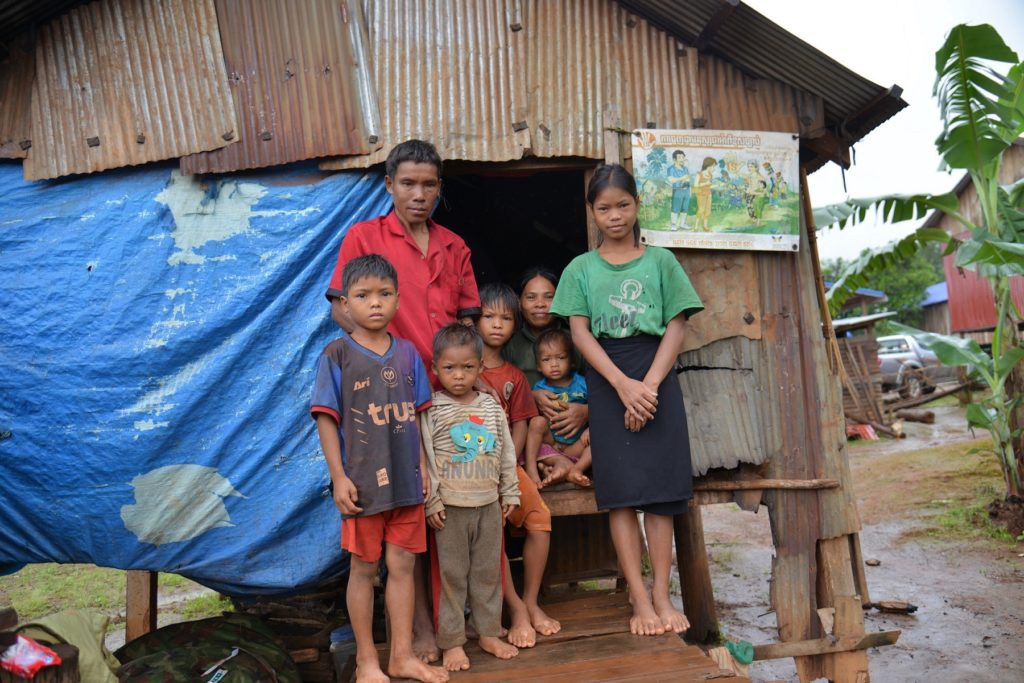 The family of seven relies on farming to sustain a living.
12-year-old Cheim is studying in grade 4 right now. Her parents are both farmers and they have four hens and a little piece of land growing cashew nuts. The family of seven has only got plain rice with some vegetables to eat and therefore the five children always have empty stomachs. Cheim looks much smaller than her classmates and the younger two brothers with skinny arms and feet were found to be malnourished in health checks. To help lessen the family financial burden, Cheim needs to work every day after school and on her holidays, making extra money by doing farming works. The wish of Cheim, or many other Cambodian children, is as 'simple' as having three meals a day.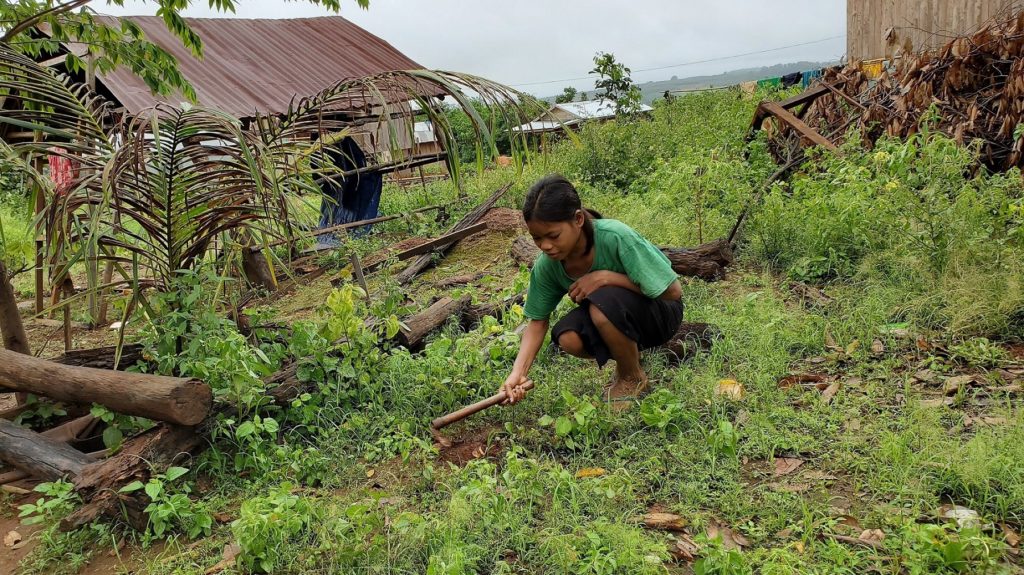 It is uneasy for Cheim to focus on her study since she has to work after school and on holidays.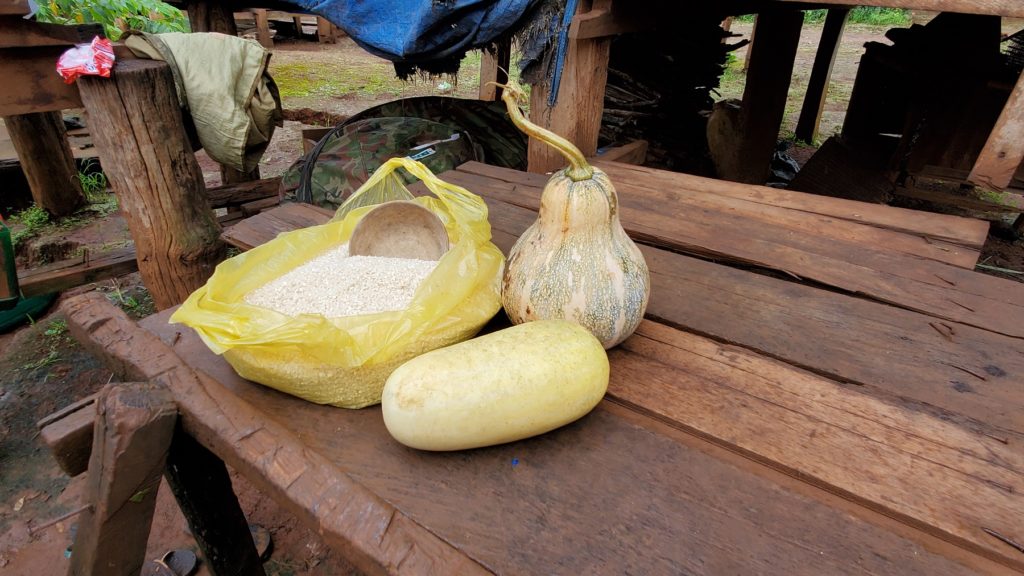 The family has only got the bag of rice, the pumpkin and the melon for their meals.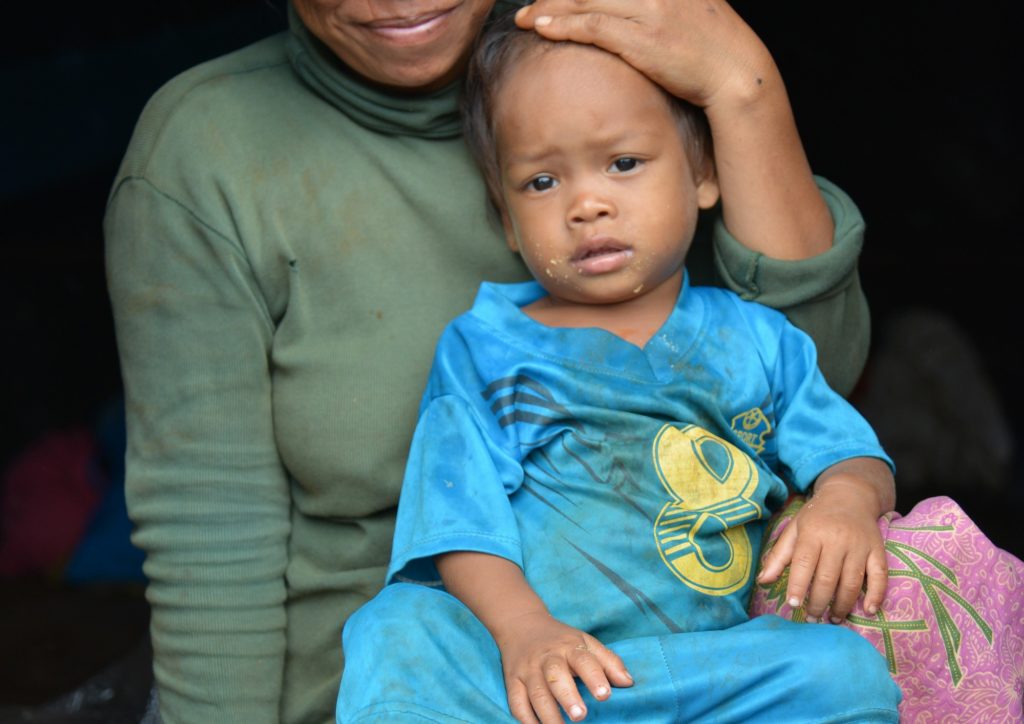 Two-year-old Ngary is always hungry, so he cannot help but being overexcited by the cake snacks.
Their Love That Could Never Be Taken Away by Poverty        
Before we conducted our interview with the family, we distributed some cake snacks to the five children. The ways they look at the snacks are unforgettable to me. It was as if they were holding some kind of treasures in their hands. I guess they might have been hungry for quite some time.
The youngest brother, two-year-old Ngary, wanted to take away his brother's one after he finished his own, probably because he has never eaten something that delicious before. His 10-year-old elder brother saw that and gave Ngary half of his cake. Unfortunately, the cake slipped out of little Ngary's hands and fell onto the muddy ground. The eldest brother picked the piece up, kept it for himself and gave the clean one to his youngest brother. The love is so pure and moving, and strong enough to go against the brutal reality in poverty.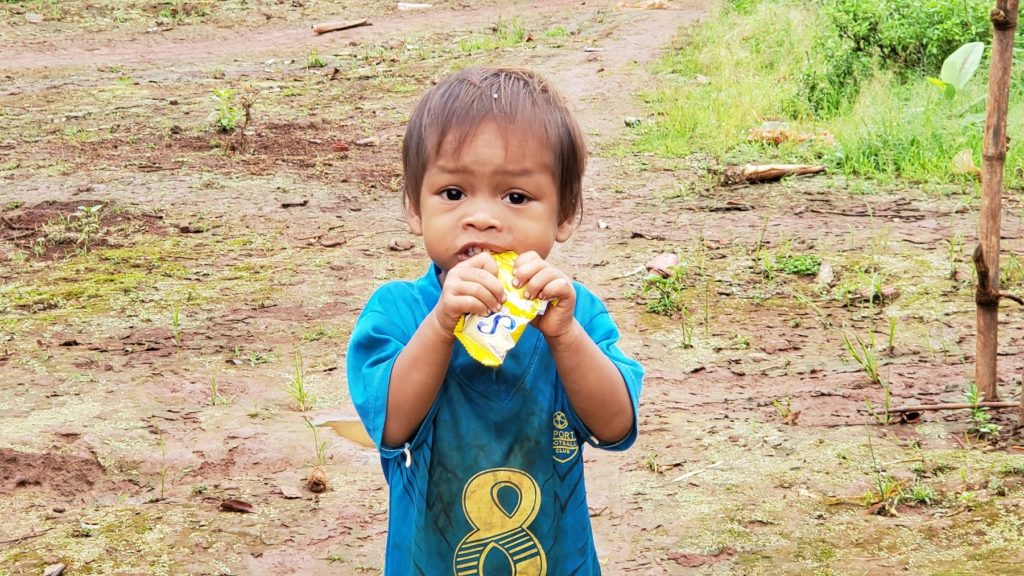 The little piece of cake may be the tastiest food Ngary has ever had and that is why he wants to grab his brother's.
The Desire for a Watch, Just to Ensure Not a Lesson Is Missed
Day by day, the five children worry about their next meal. It seems like they have nothing with them. In fact, they have got hold of the most important asset: hope. The eldest sister Cheim remains hopeful regardless of the difficulties they face. She told me, she would like to get a watch. The very first thought on my mind was that she might want it because she envied of her classmate's decent watch. Little did I expect, she wanted a watch just to make sure she will not miss a class and she can go to school on time as there is no clock in their house.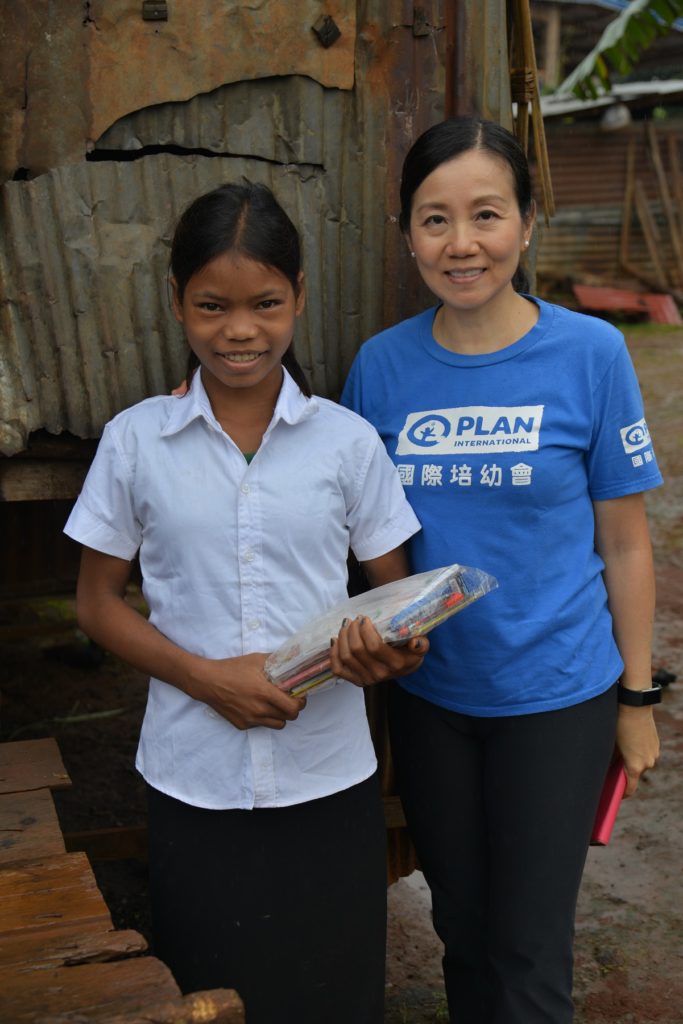 Although the nearest secondary school is 10km away, Cheim still wants to continue her study because she is interested in Mathematics.
Cheim dreams to be a teacher in the future. Yet, in a place like Ratanakiri where it is unfavourable for girls to chase their dreams, we never know whether Cheim can stay in school in the coming years. Statistics have shown us that the child marriage rate is 59% in the province, in other words, 6 out of 10 girls will get married before they turn 18 years old and most likely they will have to drop out as well. It would be heartbreaking to see poverty kills her dream.
I know by giving Ngary one more piece of cake or sending Cheim a watch, we might not change the destiny of their family. Only by making education more accessible to all children can we build a wonderful future for the children. Plan International has started various projects in the community Cheim and her family live in, including building water and sanitation facilities at their schools, providing scholarships to poor students, teaching farmers to advance their skills and arousing awareness on the harmful impacts of child marriage so that girls are less likely to get married too early.
You can give a helping hand to children like Cheim and Ngary who want to chase their dreams and transform their lives by supporting Plan International's livelihood and education projects.
Sponsor a Child
Photos were taken by Volunteer Photographer Mr Tsang Wing Kai