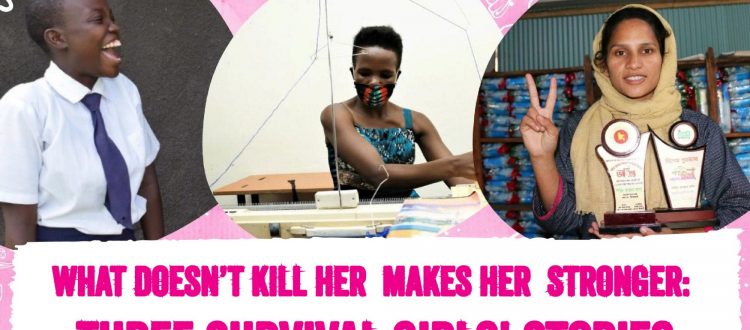 March 2021【What Doesn't Kill Her Makes Her Stronger: Three Survival Girls' Stories】
Getting out of despair is no cinch. Your care and generous help may become the light shining into the girls' darkest days to give them confidence and power to overcome their difficulties or even to influence more lives around them. Have you ever thought of how your support has helped alter the fate of girls? Here are the survival stories of three never-bending girls.
Escaping Child Marriage – Shirin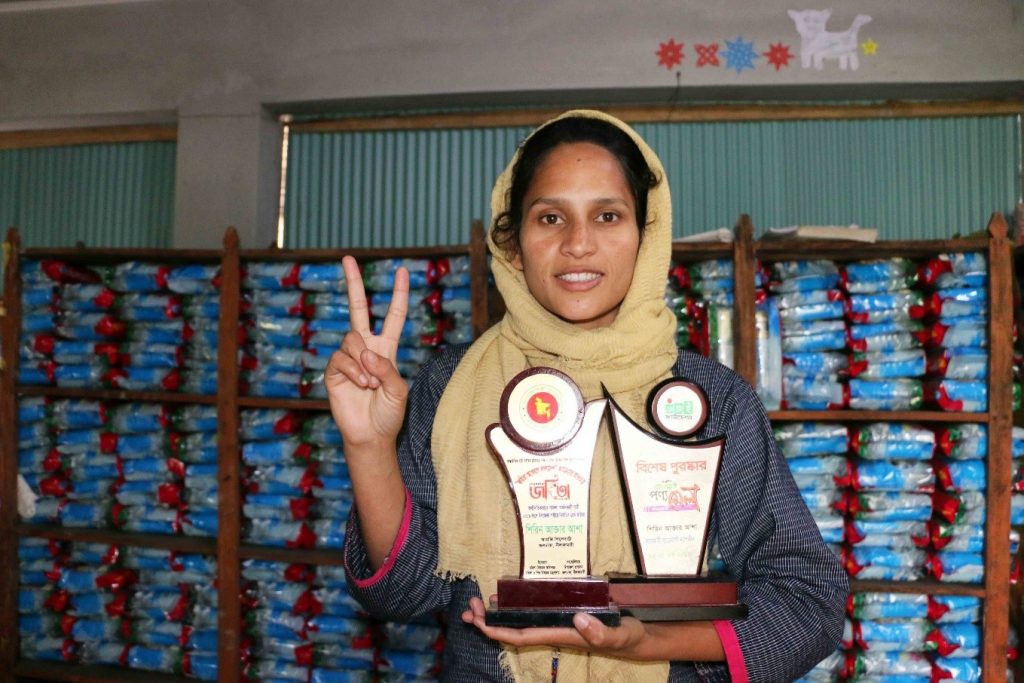 Shirin lives in an impoverished village in Bangladesh. At the age of 13, her parents forced her to marry a stranger. Shirin knew that if she got married, she would never receive education again and go after her dream. Therefore, she strongly opposed the marriage arrangement. With the intervention and help of Plan International, Shirin successfully pulled off the marriage and started promoting girls rights in the neighbourhood. She also helped with Plan International's gender-base-violence hotline and visited girls who are at risks of child marriage to persuade their parents not to marry them off so soon.
"In the past nine years, I stopped 62 child marriages and helped 34 dropped out girls return to school. I received a national award and represented Bangladesh to present about girls' rights in the Spanish parliament." Shirin's dream didn't end here. She applied for Plan International's start-up fund to open a napkin studio, hire 35 young women and produce sanitary pads which sell at an affordable price so that girls in poverty can go to school without worrying about menstrual issues. Last year, Shirin's team had produced over 16,500 packs of sanitary pad and 1,700 packs of surgical masks with the same technology and special funding from Plan International, from which the whole community was benefitted.
Survivor of Sexual Exploitation and Human Trafficking – Doreen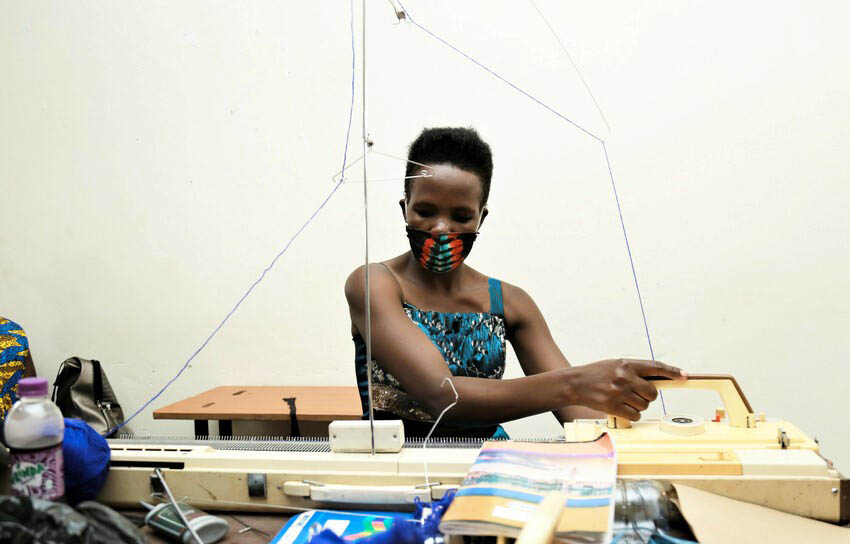 Doreen, a 24-year-old girl from Uganda, is the owner of a tailor store, as well as an active activist for girls' rights along with Plan International. Everything sounds smooth and easy, little do we know she has a rough past.
Several years ago, Doreen dropped out and applied for a job that her friend recommended her to do in order to loosen the family's financial burden. She wasn't able to see what would happen. When she arrived at the working place, it was too late for her to find out it was a strip club and a brothel. She could not leave and was forced to make money with her body.
Days after days, Doreen started to rely on alcohol and drugs to relieve the psychological and physical pain and forget about her unfortunate fate. She didn't even care whether her 'customer' had put on a condom or that she was raped or tortured. She felt like she was an empty shell.
At that very moment, Doreen was put in touch with the Safe and Inclusive Cities programme by Plan International and the Uganda Youth Development Link. The programme has helped many girls like Doreen to leave the abusive cycle and regain their lives.
"I have never dreamt of this day that I could join the programme and change my life. I have learnt to love myself, be hopeful, treasure every opportunity and restore my relationship with my family. I also received a sewing machine to start my business after the programme!" Doreen said. She is planning to hire more girls, who have encountered sexual exploitation and human trafficking, teach them about tailoring and share the joy she now has with them.
Young Mother Overcame the Shadow of Sexual Violence – Nancy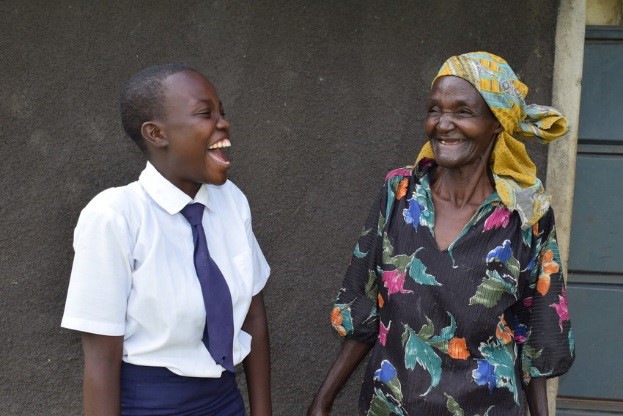 Nancy, 20, is studying in form four. She is slightly older than her classmate but she did not care because education was once an unreachable dream she had.
At the age of 13, she left her grandma's house during summer break to stay at her aunt's home as her aunt had promised to pay for her tuition. She never imagined that she would become a slave, a humiliation target and an abused victim there. She could not stand it anymore and escaped at one night, despite her grandma's home was 45 km away.
On her way, she encountered a cousin of her father who offered to take care of her for a while as she was hungry and freezing. She didn't realise that this relative would threaten her to fulfil his sexual needs, otherwise to drop her in the middle of nowhere. After a month, Nancy had finally grabbed the chance to escape but she became hungry and exhausted once again. A man saw her and persuaded her to trade sex for the transportation fee to her home. She agreed. However, the man didn't keep his promise after a week. Nancy saved up the money for food to go on her third journey.
Crisis after crisis, Nancy was finally home, but with a baby in her tummy. She tried to marry a man and start a new family. However, it just didn't work out as the man had a severe drinking problem. After all of that, Nancy went home again with a baby in her arm and had no idea what her future would be like.
"My grandma encouraged me to join Plan International's girls advocacy programme. I met young mothers and sexual abuse victims just like me there. We became each other's supporting team and gained the courage to return to school. We also advocated in the community with our stories to gather our girls." Now, Nancy is a member of the Girls Advocacy Alliance and offers assistance to more girls and young mothers, empowers them and helps them make a fresh start.
Together We Bring Changes beyond Our Imagination
We are not only helping one particular girl or a specific group of girls with Girls Fund, our support can bring unlimited possibilities with education and cultural influences and become the power to change girls' lives. Your support matters. You are making a difference!
If you are moved by the girls' stories, please share this message with your friends to safeguard girls' rights and eliminate gender inequality together.