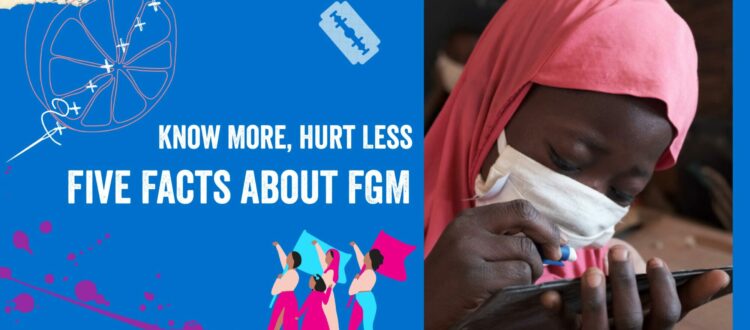 February 2021【Know More, Hurt Less: Five Facts about FGM】
Before we start, let's take a moment to look at our watches. What time is it now? Remember it and we will come back to this part at the end of this article.
We must have heard of things about Female Genital Mutilation (FGM) at some point in our lives; yet, do you really understand what has been going on? Let us learn about the five facts about FGM.
The World Health Organisation (WHO) defines FGM as the removal of part or all of the external female genitalia for non-medical reasons. Different cultures perform the procedure in different ways. Still, it is all harm but no benefit to girls regardless of the way it is carried out.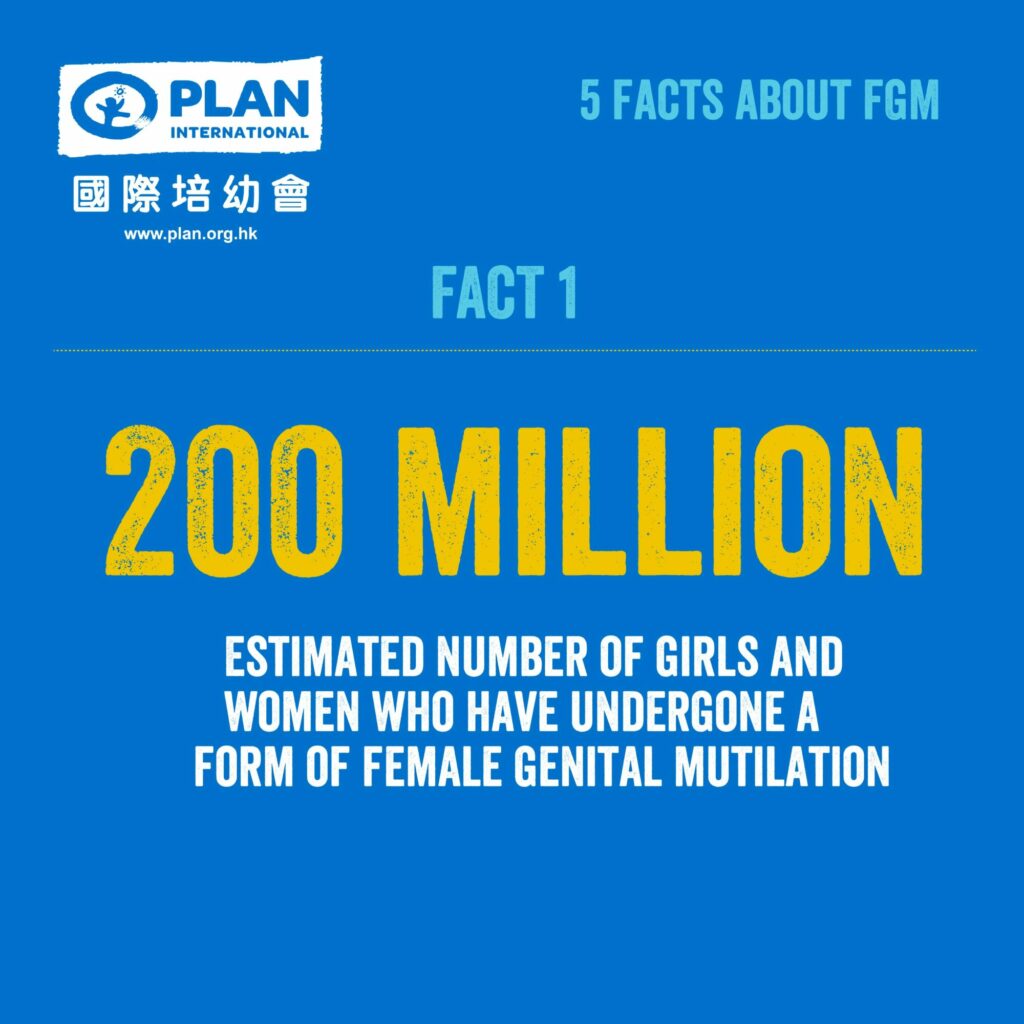 It is estimated that around 200 million girls and women have undergone some form of FGM, including 40 million girls under the age of 14. This tradition is particularly common in western, eastern and north-eastern Africa, the Middle East and some Asian countries. It is mostly performed by the senior female members of the family.
FGM does no good to the wellbeing of a female; in fact, it is accompanied by a series of health risks. In milder cases, you may be nauseous and suffered from severe pain and bleeding; however, if you have serious complications, you can be infected, left with life-long trauma or even death. A research by WHO also states that women who have undergone FGM are more likely to miscarry or encounter dystocia when they are pregnant. More than 22% of newborn deaths are related to FGM.
Have you ever questioned why the older generations of female would ask their dear daughters to experience the pain they have suffered before? We have to know the traditions and cultures behind in order to understand the issue of FGM. In some cultures, females have to go through cutting in order to become 'adults' because their society believes that by cutting off a part of the reproductive organ, the opportunity for a girl to engage in a sex act can be controlled or minimised so that she can remain 'pure' before her marriage and as a result, the family's honour can be protected. The cut is to get them ready for marriage. Some others believe the reproductive organ is 'unclean' and the procedure can 'purify' girls. Under the brainwashing and pressure from the previous generations, mothers often think they have no choice but to put their daughters through this unbearable pain and continue the uncivilised practice.
FGM is most commonly seen in African countries, such as Egypt, Somalia and Yemen. It can also be found in some Asian countries. But the most horrifying part is that FGM is considered legal in places like Mali and Sierra Leone despite its cruel and sanguinary nature. As the world progresses, more and more countries have banned FGM. However, the effectiveness is being doubted because of the difficulties in prosecution and challenges to receive complaints from these closed-door events. We can still find cases in western and more developed countries where FGM is strictly forbidden because of the prosecution hurdles. It reflects that FGM cannot be eliminated solely by legislation.
Body autonomy is the right everyone should be able to enjoy. In other words, no one can decide to take away a body part of a female. FGM is often forced and sometimes the victims were lured into a room and violently strapped or caught to be cut. It is an absolute exploitation and discrimination against female. It violates their human rights and strips girls of their future.
Under the pandemic, girls spend more time staying at home and they become more vulnerable to FGM. It is hard for the outside world to discover the cases or to interfere. With social distancing and lockdown, on one hand, girls and parents lack the opportunity to receive gender and reproductive education at school or in the community; on the other hand, some parents take this period as a recovery time for girls after being cut. During this year of COVID-19, we have recorded a rapid increase in FGM cases all over the world. According to the statistics from the United Nations, 2 million FGM cases that could have been prevented may happen in the coming 10 years because of the resurgence under the pandemic. It is alarming. In view of this, Plan International Somalia has declared FGM a nation-wide 'emergency' earlier this year.
To fight FGM, Plan International protects girls from the threat via our Girls Get Equal campaign funded by the Girls Fund. We prioritise anti-FGM campaigns and services in our COVID-19 relief programmes and set up hotlines to combat gender-based violence. We have to ensure the safety of every girl under the pandemic so that there will be no such kind of regrets in their life.
Do you think you know enough about FGM? I have one more shocking fact for you.
Remember we noted down the time at the beginning of this article? How much time has passed?
As COVID-19 surges, a girl is under the blade or in danger of FGM every eight seconds. While you spent three minutes to read this article, around 22 girls were going through the pain. This is the plight we are facing. If you share the pain in your heart, maybe you can take the next eight seconds to share this article with your friends so as to gather more forces to help our girls fight the FGM battle.