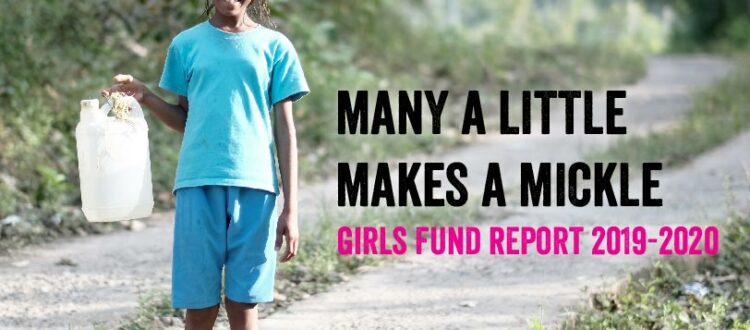 January 2021 【Many a Little Makes a Mickle: Girls Fund Report 2019-2020】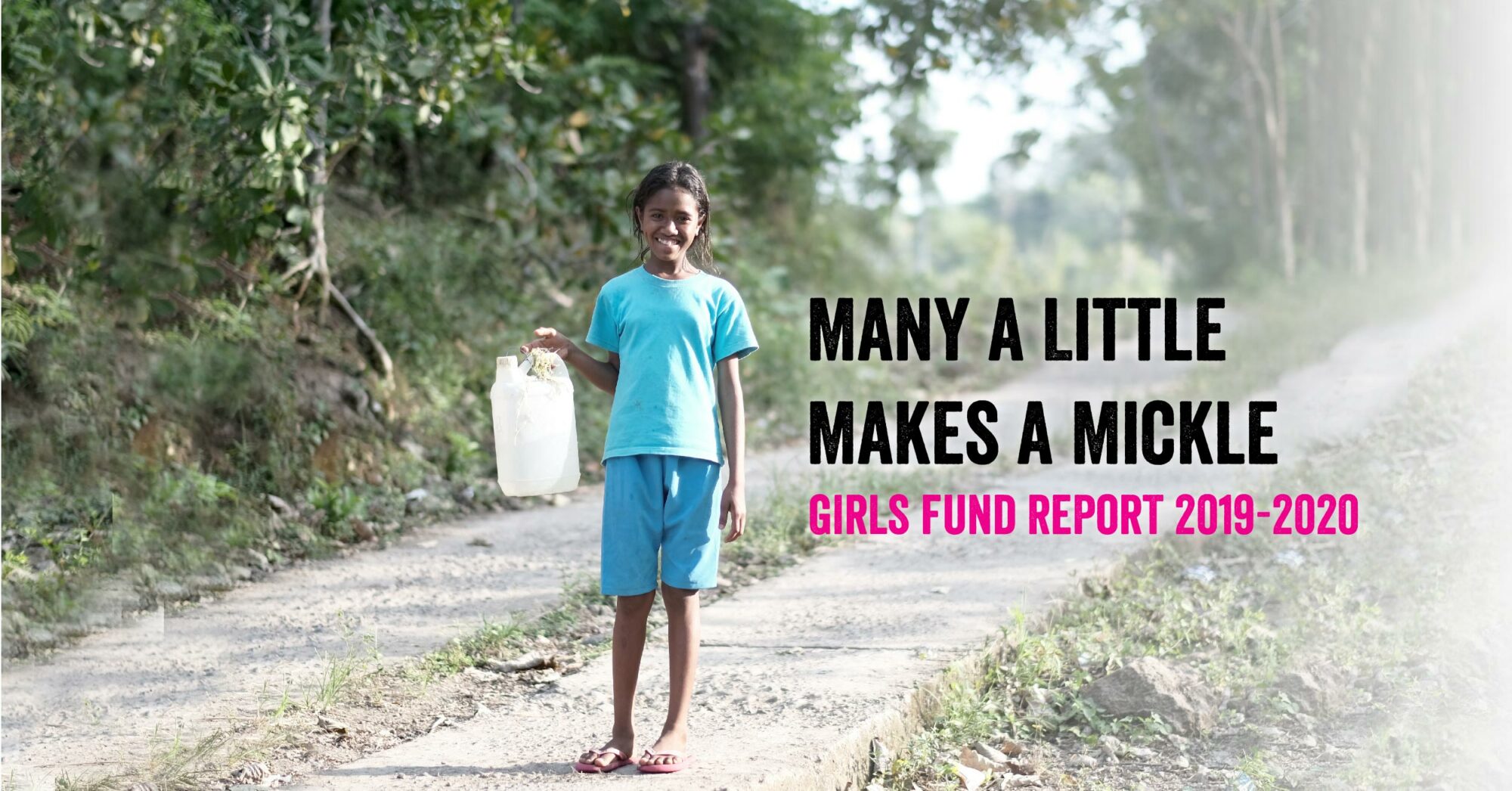 The journey of a thousand miles begins with one step. It is always easy for us to forget the importance of the 'little things' we do in life and start to question ourselves. Do you still remember why you signed up to support girls to fight for equality? Hope the below work updates will give you an understanding of how your donations have helped improved girls' lives.
In the year 2019 to 2020, over 70 offices of Plan International across the globe campaigned with Girls Get Equal (including all offices in the developing countries). The year was indeed extremely challenging to girls especially when COVID-19 emerged, but your support has enabled Plan International to accomplish the followings:
Over 18 reports, positions papers and manifestos were published, covering topics such as girls' leadership in Asia, girls' needs during the pandemic, girls' rights in Africa, as well as online harassment
Over 22,600 people around the world supported our petitions for the equality of girls in Myanmar, Zimbabwe and Honduras
319 key commitments were made via our influencing work to support girls' leadership and young people's activism, including:
Africa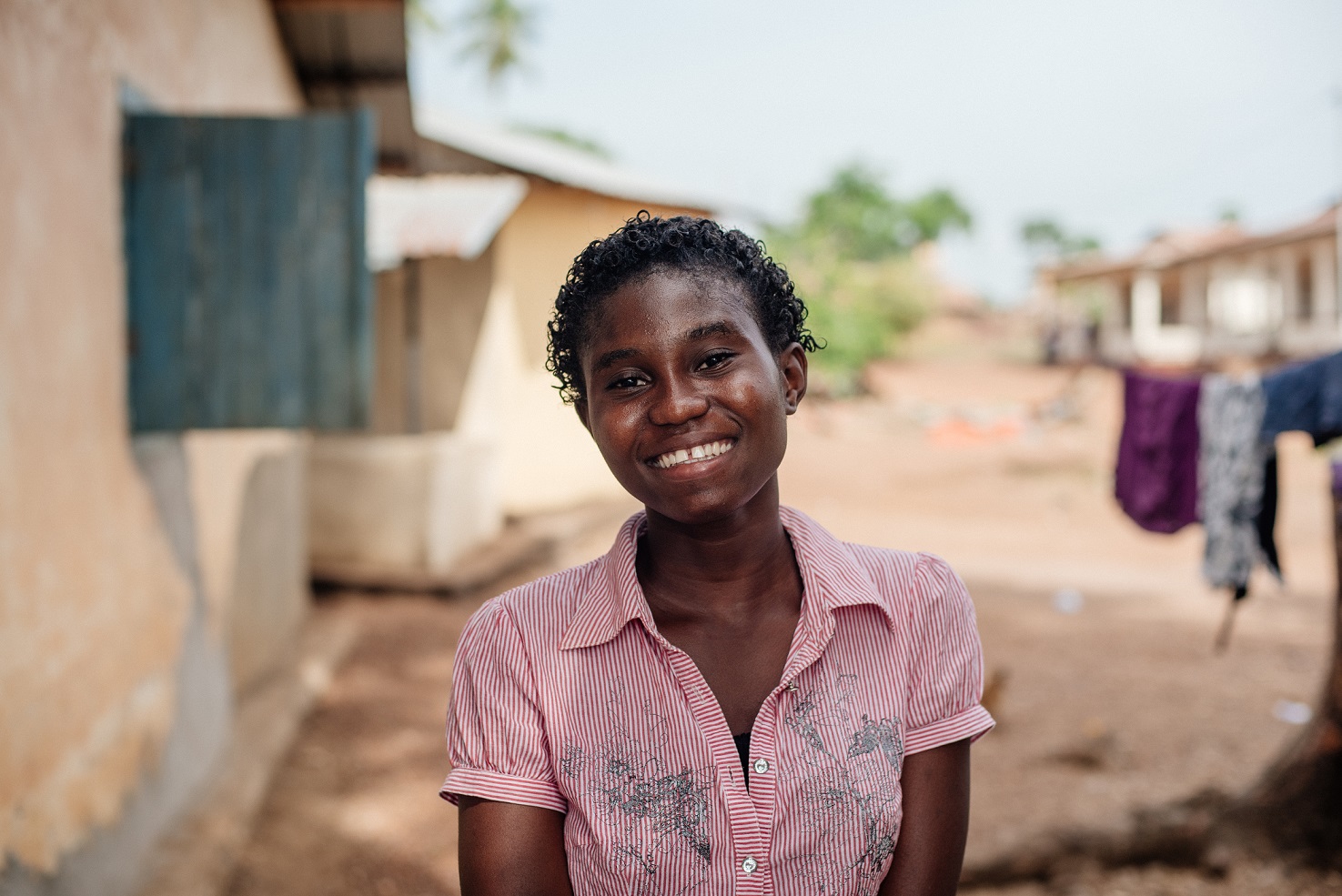 Passing of the Sexual Offences Act 2019 and inclusion of Safeguarding concept in the Code of Conduct for Teachers and Educational Personnel in Sierra Leone
The government of

Mali

was committed to revising the draft law against gender-based violence
Uganda had established a Toll-Free Line for reports against gender-based violence
The Minister of Zimbabwe had ordered schools to prioritise a safer mean of transport to protect girls on their way to school
Asia Pacific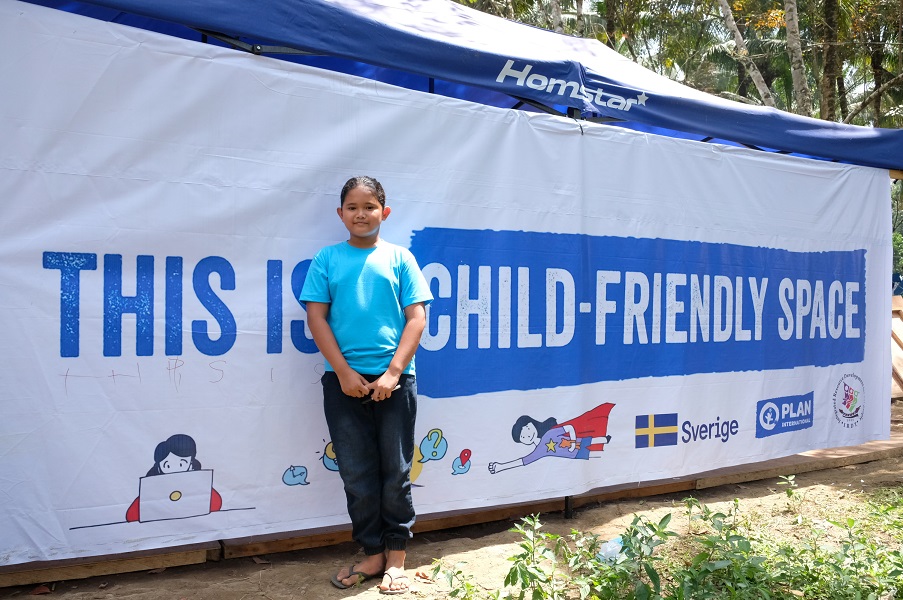 The Philippines was committed to the strict implementation of the Safe Spaces Act, including installation of CCTV and streetlights at dangerous spots and provision of emergency contact number at all public transport services
The government of Bangladesh had started drafting the Anti-Sexual Harassment Law
The Australian government had developed the 'Women's Safety Charter'
Americas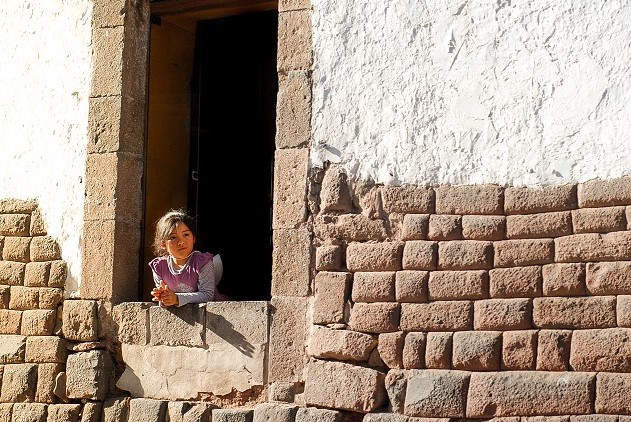 Honduras was devoted to developing public policy on youth employability with a gender perspective
Bolivia had pushed forward the Bolivian Municipal Law for the protection against violence in early childhood
How exactly can these change girls' lives?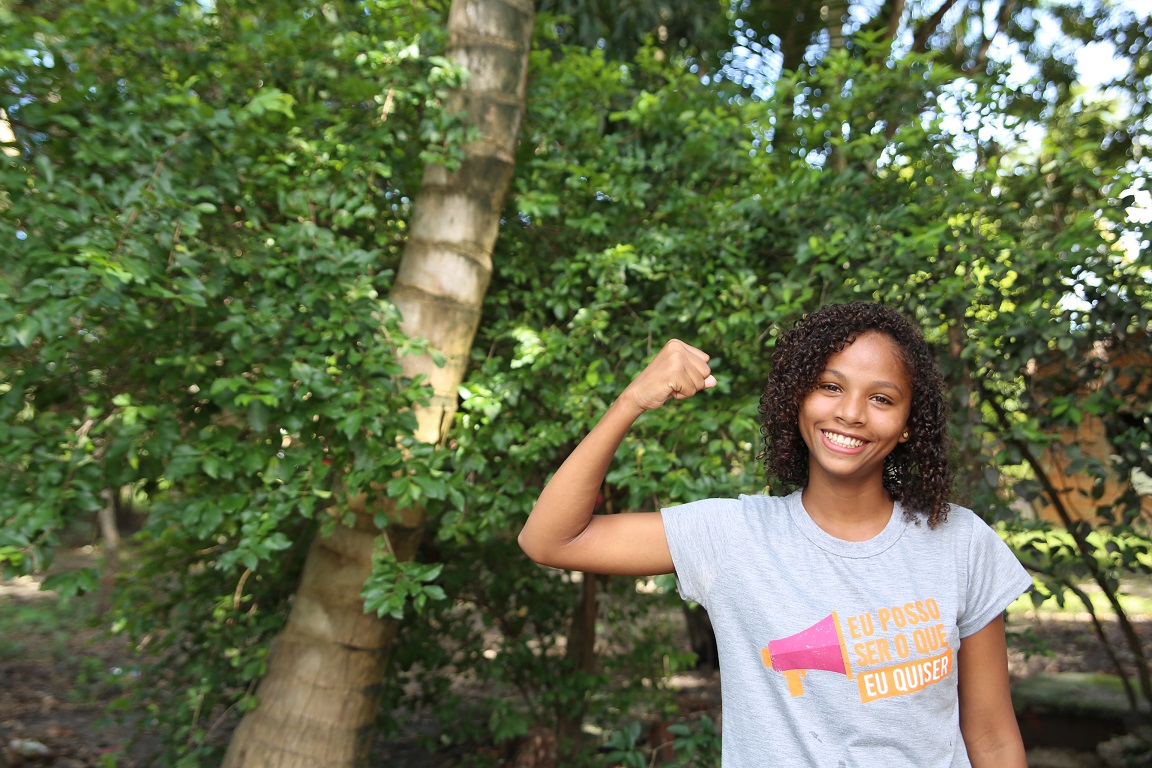 "I want to change the history of our country."(Cassia, a beneficiary from Brazil)
Cultural prejudice is one of the biggest problems that girls in Brazil are facing. 18-year-old Cassia and her three sisters are responsible for all household chores while her brothers can play and enjoy their childhood.
But everything changed when Cassia turned 12 and joined Plan International's programme 'Leaders of Change'. The project promotes the active engagement of adolescents in discussions and reflections on the gender inequalities that affect their lives. Cassia learned that it is unfair for the sisters to do all the chores and decided to change the way chores were divided in her home.
Since then, she started to know more about her rights and decided to call for changes in her community to treat girls equally. Now, not only that she has a happier family life, but also is she not afraid to pursue her dream as a social worker, a focal point in her community and a responsible leader in girls' rights advocacy.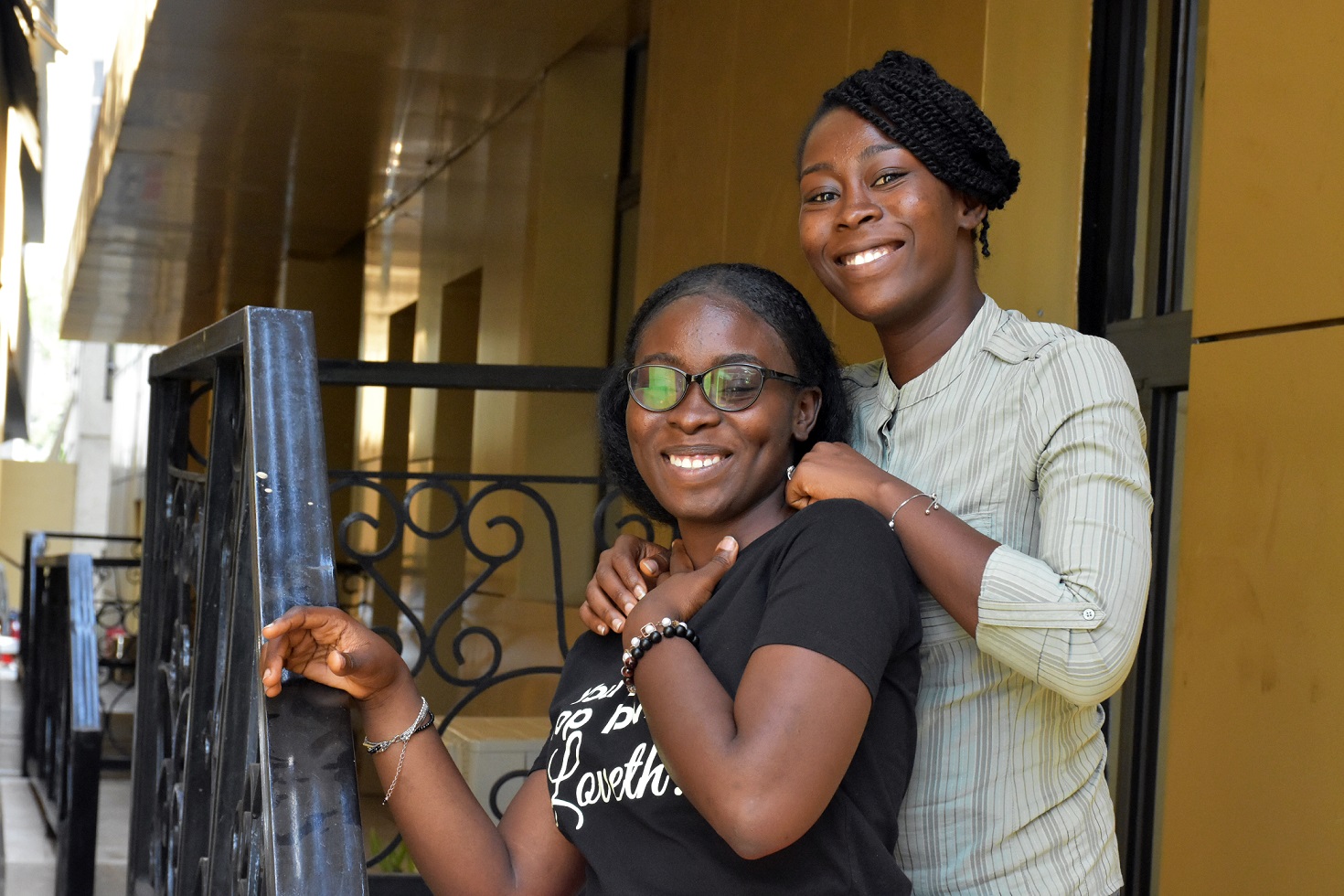 "Plan International has given me a platform to express myself, for my voice to be heard. My ideas are not seen as irrelevant." (Loveth and Gift, beneficiaries from Nigeria)
The sisters Loveth, 23, and Gift, 25, are successful in their careers and happy with their lives now. In fact, they had gone through a difficult period in which they experienced discrimination by men and were treated as objects with little or no choice in their lives.
"They refuse to offer girls job opportunities… there are just a few of us who know the problem and recognise the need for change," the sisters said. Gift lost her work after she got married. "They cut my contract short because I am a woman and said women's career don't flourish especially after marriage. Moreover, it was a woman who told me this," Gift said.
"A lot of people in Nigeria think that those campaigning for change are troublemakers and stubborn. They think we just want to be like white people and they think suppressing women is the natural order of things that shouldn't be changed." Loveth explained.
With the support of Plan International, the two sisters did not give up on their dreams and goals. Loveth is now a doctor and Gift is working to fight against human trafficking with Plan International. The two are currently developing a petition to be delivered to the Nigeria Corporate Affairs Commission to compel all registered organisations and entities in the country to change their way of treating female staff and they also lead other young people to combat discrimination, gender-based violence, human-trafficking, harassments and all forms of abuses against women in their communities and schools.
More Miles Ahead of Us
Witnessing the changes in girls' lives is exceptional and it would be truly amazing if more girls can lead a fruitful life. Supported by our Girls Fund, Plan International' Girls Get Equal campaign started in 2018 and has set three 5-year targets, which are to inspire a billion steps for gender equality in terms of reach and engagement, to support 10,000 girls and young women to take over positions of power and to secure 1,000 new commitments to support girls' leadership and young people's activism. We are only halfway through and more works have to be done to build a better future for girls.
Thank you for the support in the past year, please continue to support our work and share this news with your friends, so that they would realise by standing together, we can make a difference. It is the first month of 2021, may we remember what we have accomplished, clear our vision and strive for more breakthroughs this year!