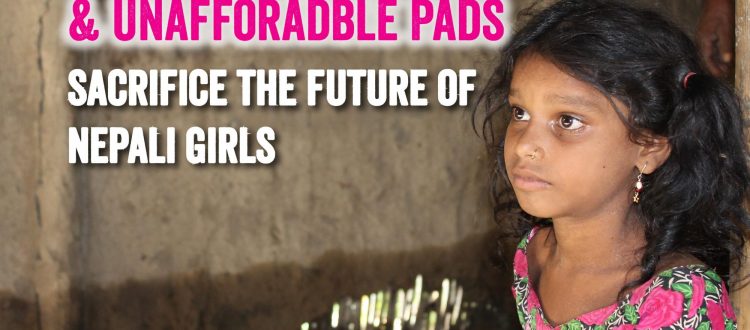 May 2021【Traditional Taboos Cause Gender Inequality, Unaffordable Pads Sacrifice the Future of Nepali Girls】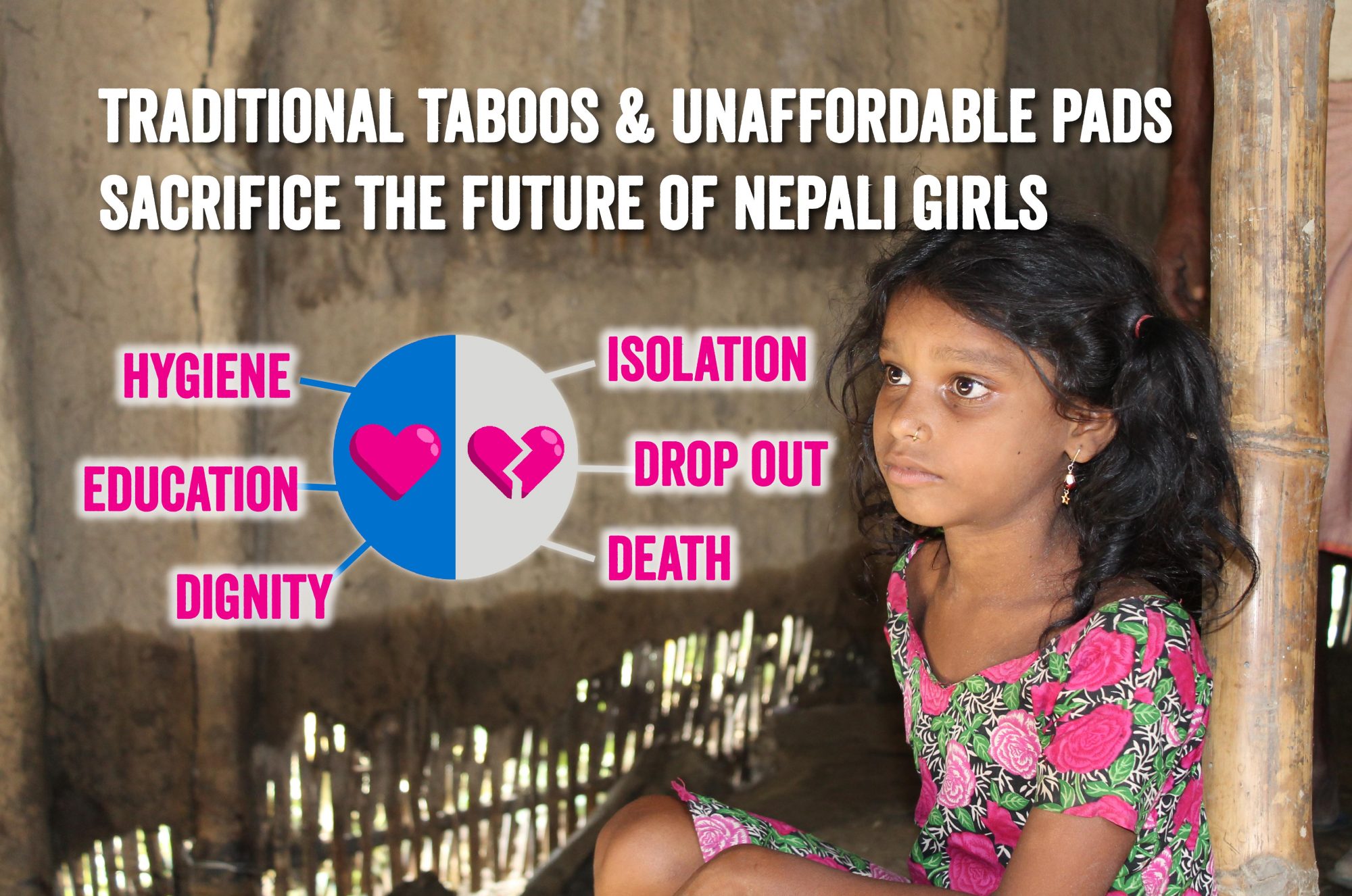 Following Scotland, countries like France and New Zealand have announced to provide free sanitary pads for girls to cope with the problem of 'period poverty'. Girls living in remote Nepal are less fortunate. They still have to deal with different menstrual issues every month throughout their lives.
Dr. Kanie Siu, CEO of Plan International Hong Kong, spoke to two Nepali girls and a programme worker there earlier to learn about the menstrual problems girls are facing in Nepal and Plan International's work. The challenges are mainly in two aspects, period shaming and taboos, as well as period poverty.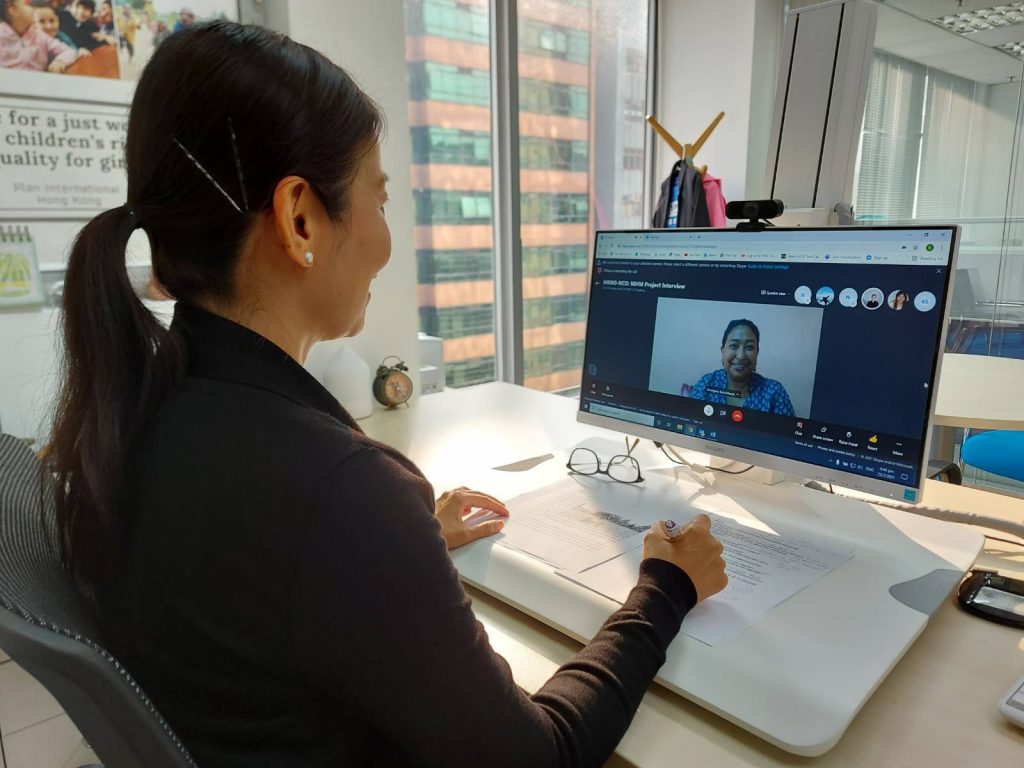 Because of the pandemic, Kanie wasn't able to visit the children in developing countries this year but she keeps close contact with country offices around the world via video calls.
'Period Shaming' and Taboos
Menstruation is considered 'unclean' in Nepal. Girls on their period are required to stay away from male family members and places or things that are considered sacred, including kitchen, temple, water sources, school or any social events. They are also not able to have nutritious food such as rice, meat and milk. Throughout their period, they are isolated in menstrual huts (Chhaupadi), which are often cowsheds or impaired wooden huts. There were reports of girls getting hypothermia during winter, being raped, attacked by wild animals and even lost their lives in the years.
| | |
| --- | --- |
| | |
| Menstrual huts are still common in the remote region of Nepal. | The huts are not equipped with any facilities except cold wooden walls. Sometimes, there are no intact walls and it leaves the girls in an extremely dangerous environment. |
The Supreme Court of Nepal has already banned the use of menstrual huts back in 2005 but the law cannot be strictly enforced in remote areas. As a result, around 90% of girls are still facing different types of restrictions during their period. In November 2018, a 14-year-old was killed by a landslide while trapping in a menstrual hut when a cyclone came. In December 2019, a 21-year-old suffocated to death when she tried to light a fire to keep warm in her hut and her brother-in-law who kept her there was sentenced to 45 days in jail but walked free by simply paying a fine. Since the law is not being respected, girls' rights are at stake.
Mamta, a 12-year-old in grade 6, told Kanie "I had to spend a few days alone in the cowshed with the livestock there every month in the past. There is no door and I was scared that some bad people or animals may attack me."
Since menstruation is taboo, neither the school curriculum nor the girls' parents have taught the girls anything about that. Therefore, Mamta and many other girls didn't know what to do with their first period and they have absolutely no idea what rights they should enjoy. Through Plan International, Mamta has learnt more about menstruation and the programme workers have persuaded her mother not to send her back to the menstrual hut. Mamta can finally go to school worry-free.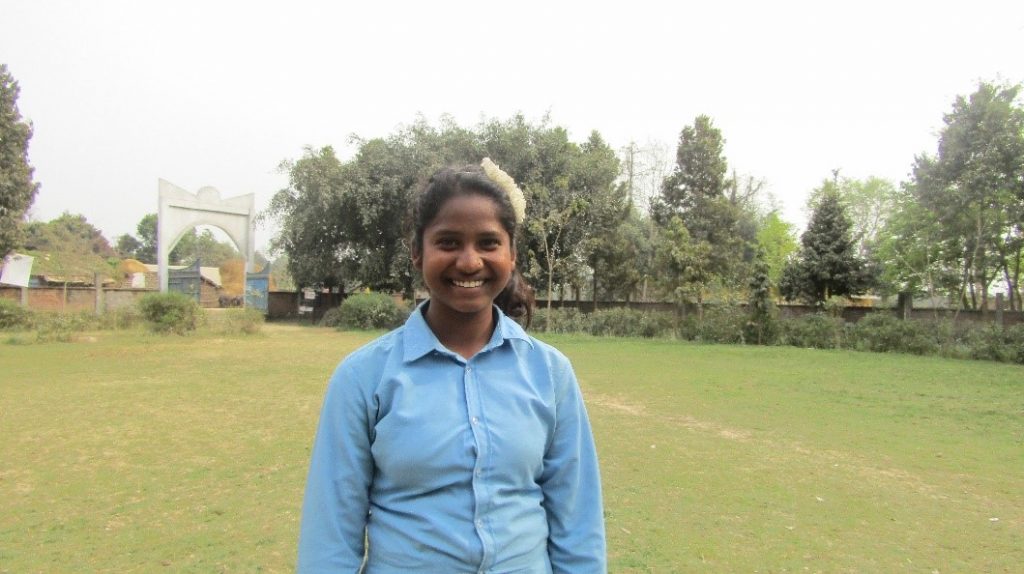 With the support of Plan International, Mamta becomes happier as she no longer has to stay in the cowshed and she can attend school during period.
'Period Poverty' Sets Hurdles for Girls' Learning
Joti, another girl who is 15 years old, shared about the 'period poverty' she experienced. "My father is a construction worker earning 500 to 600 rupees a day. We can only afford vegetables and rice to fill our stomachs, how can we afford sanitary pads?" Joti asked.
Pads in Nepal is terribly expensive. We are talking about HK$13 for five pieces of pads in better quality. A regular menstrual cycle will need around 3 packs of pads and the cost is equivalent to the daily income of a local poor household (around HK$39). Let us look at it from another angle. Hong Kong is well-known for its high price levels and cost of living. The minimum wage in Hong Kong is around HK$370 a day; however, pads needed for a menstrual cycle only cost us HK$24, which is 6.4% of the daily wage. Comparing the two places, we can see that the price of pads in Nepal is unreasonably and disproportionally high and no wonder why almost half of Nepali girls skip school every month because of menstrual issues.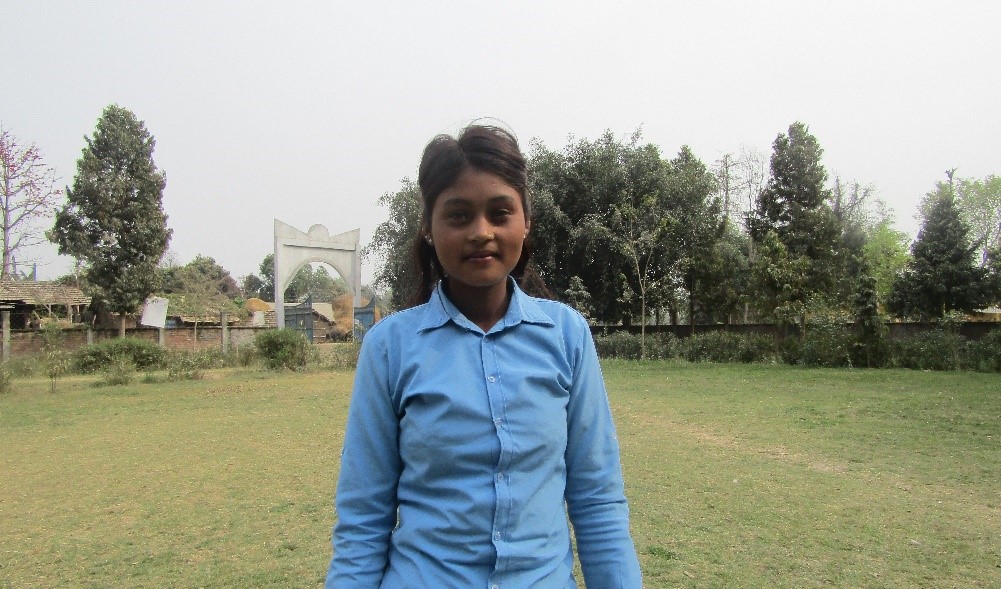 Old cloths smell bad and sometimes cause irritation, itching or even infection. Joti was too scared to go to school as the blood may leak from the cloths as well, so she had to skip school three to four days a month, making it hard for her to catch up with her studies.
Plan International provides sanitary pads for Joti and other girls and teaches them how to make reusable pads with suitable fabrics so that period poverty can be solved in the long run and girls do not have to skip school, be left behind, drop out or lose the opportunity to alter their lives because of menstruation anymore.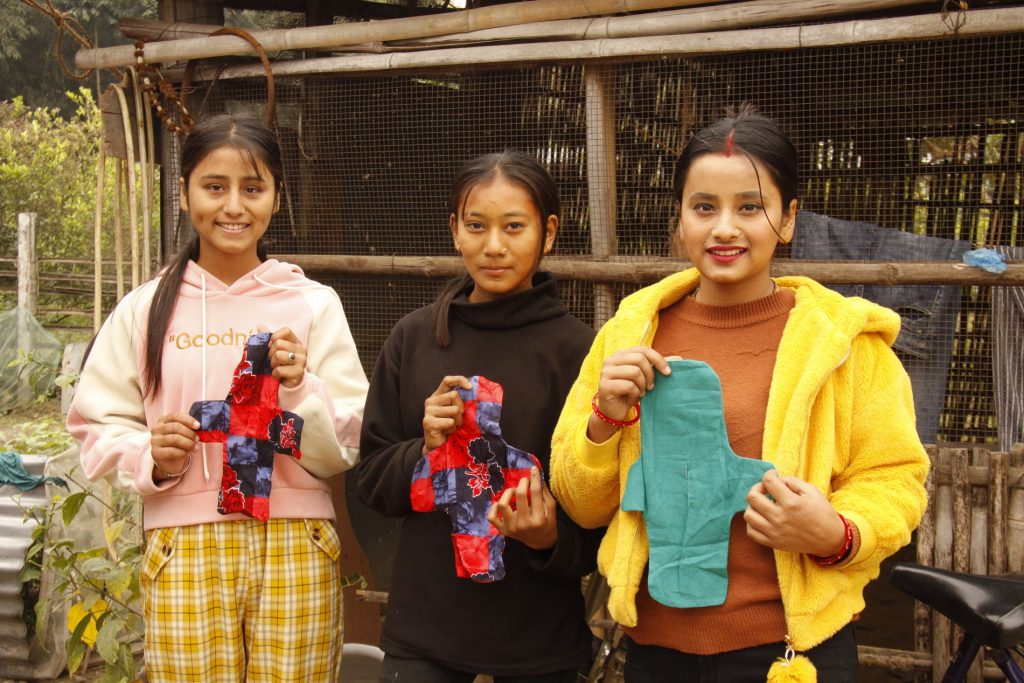 Reusable pads can help solve the problem of lacking sanitary products and girls can learn more about menstruation in the workshops.
Girls Should Not Be Shamed or Hurt Because of Their Physiological Phenomenon! 
Besides positive education on menstruation, Plan International also provides pads to girls in Nepal and teaches them to make reusable pads with suitable fabrics so period poverty can be solved in the long run and girls can maintain personal hygiene and go to school.
Send Help and Get More Girls Out of their Menstrual Nightmares
Donate to Girls Fund by monthly or one-off payment to support Plan International's menstrual projects in Nepal. You can provide girls with pads, hygiene kits, a menstruation-friendly environment via positive education, clean water for personal hygiene and a menstruation hygiene management room at school for resting, learning about menstruation and making reusable napkins. Let's bring this topic into schools and communities, encourage boys and girls to advocate for gender equality and eliminate the stigma of menstruation in society.
Are you willing to send a helping hand for girls to stay healthy and obtain an equal learning opportunity?
| | |
| --- | --- |
| | |
| Tutor demonstrates the steps to make a reusable sanitary pad in a gender-inclusive workshop. | Plan International improves the water supply and handwashing facilities at Mamta (left) and Joti's (right) school. They can take some rest in the menstrual-friendly room and feel more comfortable during their periods now. |