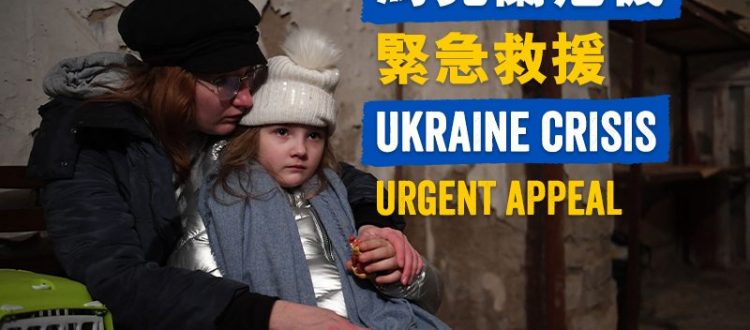 Ukraine-Russia Conflicts Tear Families Apart and Leave Refugee Woman and Children Traumatised
Since the start of the Russian invasion of Ukraine and the beginning of military attacks on cities and towns using weapons such as missiles on 24 February, the United Nations has recorded 5,840 civilian casualties (as of 25 April), in which 2,729 people were killed, including 201 children; and 3,111 people were injured, including 299 children, mostly caused by shelling & airstrikes. The actual toll is estimated to be much higher.
At the same time, a large number of Ukrainians has fled the country. As of 25 April, the United Nations has recorded almost 5.27 million refugees at the border of Ukraine's neighbouring countries, such as Poland, Hungary, Moldova, Romania, Slovakia and some other European countries (arranged in order of the number of refugees received from more to less).
Under severe conflicts, most families could not but fled to other countries to seek for refuge
Since all men aged 18 to 60 were told to stay and fight and were banned from leaving the country, most refugees are women and children; some fathers had no choice but to ask their neighbours to bring their children to a safer place. According to the figures from the International Organization for Migration (IOM) released on 15 March, nearly half of the Ukrainian refugees are children which takes up to 1.4 million; in the first 20 days of the crisis, 70,000 children become refugees per day, almost one child in every second.
Fires Separate Families and Harm Children Psychological Health
Many refugees have heard or witnessed missile explosions before they leave or on the way to safety; some experienced their homes being attacked by bombs and tanks in person and some were forced to part ways with their closest family members, leaving them in fear and distress. These situations all have long term psychological damages on children.
Children bear the greatest brunt under conflicts
"The humanitarian crisis faced by children caught up in the Ukraine conflict is multiplying by the hour. Each day of fighting means countless more lives, homes and childhoods uprooted. Children will bear these wounds – both visible and invisible – long after the fighting has stopped. For their sake, it is crucial to find an immediate ceasefire before more lives are lost." Dr Kanie Siu, CEO of Plan International Hong Kong, said.
Escaping War Does Not Equal to Safety for Children
Before Russia announced the "special military operations" on Ukraine, no countries or Ukrainians had expected the war to start all of a sudden. Therefore, many refugees have no time to pack their bags and leave their homes only with their passports on them. Also, Ukraine's neighbouring countries were not prepared for the large number of people coming in, which created all kinds of challenges to refugees even after they fled the war zone. In particular, we are worried about females and children during conflicts. It is easy for them to be deprived of education, encounter exploitations or issues like sexual violence. And the refugees from Ukraine is exactly composed of female and children.
Plan International is working closely with local partners to provide immediate help to the refugee children and their families who fled to neighbouring countries including Poland, Romania, Moldova etc., Our work includes providing psychological assistance, child protection, anti-gender-based violence support and education to the children and their families. I hope you can send them a helping hand now, so the refugee children and their families living in desperate situations can receive the aid as soon as possible.
Children were given food, drinks and toys to help them relax and restore some energy in the stressful environment.

Plan staff learning the needs of refugees in the shelter


Plan International has prepared school bags, learning kits and hygiene packs for children to help them continue education.

Girl with her new backpack.
We Can Help Refugee Families
Although we are heartbroken seeing the news, it seems like we have nothing to do as ordinary people from afar. However, we can actually lend a helping hand to refugee families!
A donation of HK$500 can provide refugee children with psychological assistance to cope with their traumas
A donation of HK$1,500 can provide safe space for refugee children to play and learn and ensure their rights are protected
A donation of HK$2,000 can provide refugee children with psychological assistance and a safe space to play and learn

Other Donation Methods
Bank Transfer
Please make a direct deposit into HSBC account #640-068318-838.
Crossed Cheque
Please send the original bank receipt/ crossed cheque together with your name, telephone number and email address to Plan International Hong Kong by mail or email. Please mark "Ukraine Crisis Emergency  Relief". (Email: [email protected]Address: 21/F, 9 Chong Yip Street, Kwun Tong, Hong Kong)
Cash Donation via Circle K or VanGO
Please visit any Circle K or VanGO stores in Hong Kong and present the barcode, which has been uploaded to our website to make a cash donation*.*Each transaction cannot exceed HK$5,000.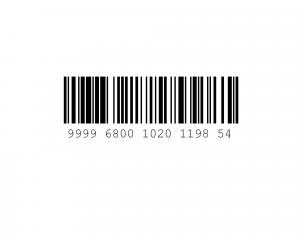 PayMe Donation
Please scan the QR code below to donate and enter your information (English name, telephone number and email address) and state "Ukraine Crisis Emergency Relief" in PayMe message box.