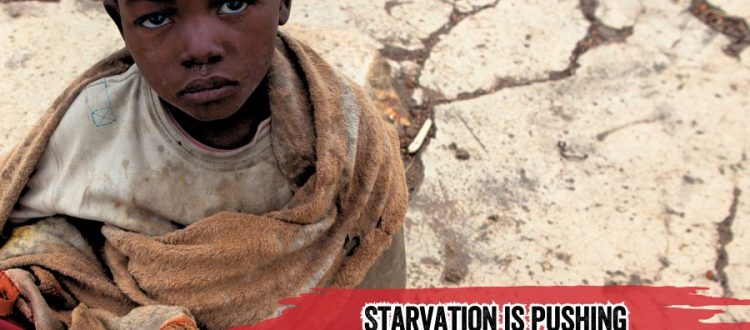 【Climate & Hunger Crisis Emergency Appeal】 Starvation is pushing Children and Girls into the abyss of dropping-out and Child Marriage
With extreme climate change, many countries on the African continent are experiencing droughts. Frequent armed conflicts also intensify the existing hunger crisis. The three-year COVID-19 pandemic makes the situation even worse. According to United Nations, around 800 million people are suffering from starvation, 100 million more than before the pandemic. Among them, 200 million children are displaying various signs of malnutrition. Children's lives are hanging by a thread while girls have to bear the pressure of dropping out of school or becoming child brides.
Not only is hunger crisis jeopardising the lives of million children, but it is also exploiting their right to education. In Haiti, 300,000 children under five are living with long-term undernourishment; in Kenya, cases of diarrhea, respiratory infections, and malaria could reach 10,000 each month.
When food is scarce, girls are always the first to starve. Even worse, they are seen as financial burdens and could be married off at a very young age. Dr. Kanie Siu, CEO of Plan International Hong Kong shared, "Inadequate food intake causes fatigue, therefore, going to school becomes so difficult they have to give up. Schools protect them from the risks of sexual violence and child marriage. Now, it is a pity that they have to say goodbye to learning and give up their dreams."
Tearful Mother Distracts Starved Children by Telling Them to Sleep
11-year-old Najah comes from Somalia and wishes to be a doctor. However, the hunger crisis forced her to abandon this dream. "I also want to study at school. Yet, I am now too tired to even walk and do household chores. Dizziness stops me from doing anything." Having a full stomach becomes a fantasy because getting one meal is difficult enough. Sometimes, her family has to starve for a whole day. The weakened body also significantly increases the risks of sicknesses. For girls like Najah, child marriage will soon destroy their futures as they will be used for exchanging money.
In Somalia, 38 years old single mother Hoodo is holding her baby tight. She lost two children to starvation in just a month. Now, another daughter, Amina is falling sick due to malnutrition. Her life was once self-sustainable but drought has taken away 200 livestock from her. Since then, the family has moved into an internally displaced person camp. However, there are already thousands of families in the camp that are waiting for food and assistance. Even Hoodo tried hard to search for provisions, she often comes back empty-handed. "I cannot bear losing my child again! Once I found food, I must give it to my children first. Knowing that they are starving, I can only ask them to fall asleep."
Ongoing Projects Support Children and Families in Need
Now, we are carrying out emergency relief projects in eight countries, including Kenya, Ethiopia, Somalia, South Sudan, Mali, Burkina Faso, Niger, and Haiti where the food crisis hits the hardest and through providing emergency cash assistance, food vouchers, food packs, school lunches, clean water and food, and livelihood support to alleviate the familie's urgent needs. In times of crisis, children always fall headfirst in suffering and girls have to struggle their way out through child marriage. Therefore, we strived to strengthen child protection, community education, and epidemic prevention support to reduce the risk of children being harmed and help children and families in need overcome adversity.
Your Immediate Action to Save Lives!
The hunger crisis will only aggravate with long-lasting climate change and conflicts! Children's lives are in danger, we sincerely ask you to offer a helping hand to girls who are close to dropping out and becoming child brides so that they could continue their studies and have a bright future!
Details of the project are as follows:
• Donate HKD$400: Providing safe water to 19 families for drinking and maintaining personal hygiene for 3 months.
• Donate HKD$1,000: Providing school meals to 7 children for 2 months, to ensure that they have nutritious meals and can concentrate on study.
• Donate HKD$2,000: Providing food to 22 breeding animals for 2 weeks to keep them healthy so children can have milk for consumption and families can improve their livelihoods.
• Donate HKD$3,000: Providing food to 5 families for 1 month.
• Donate HKD$5,000: Providing food to 8 families for 1 month.
You can also support Plan International's emergency relief programmes in developing countries continuously through Plan with Children monthly donation (HK$2/ day).
Donation Methods:
1.Online Donation:
ONE-OFF DONATION
PLAN WITH CHILDREN MONTHLY DONATION
2. Bank Transfer*
Please make a direct deposit into HSBC account #640-068318-838.
3. Crossed Cheque*
Please make a cheque payable to Plan International Hong Kong Limited.
4. Cash Donation via Circle K, VanGO or U Select*
Please visit any Circle K, VanGO or U Select in Hong Kong and present the barcode to make a cash donation*. (Each transaction cannot exceed HK$5,000.)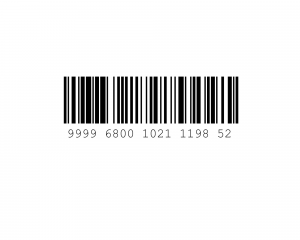 5. PayMe Donation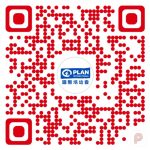 Please scan the QR code below to donate and enter your information (English name, telephone number and email address) and state "Climate & Hunger Crisis Emergency Appeal – 24UNID001" in PayMe message box.
*Please send the original bank receipt/ crossed cheque/ Circle K, VanGO or U Select original receipt/ a screenshot of the mobile donation transaction details together with your name, telephone number and email address to Plan International Hong Kong by mail or email. Please mark "Climate & Hunger Crisis Emergency Appeal – 24UNID001". (Email: [email protected]  Address: 21/F, 9 Chong Yip Street, Kwun Tong, Hong Kong)