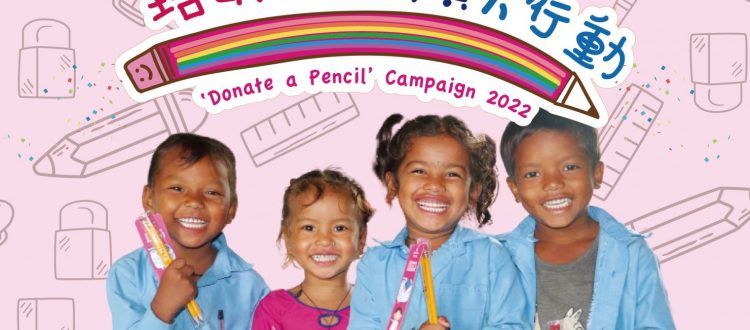 "Donate a Pencil" Campaign 2022 – Writing a Bright Future with Children
Amid the haze of the COVID-19 pandemic, our world has been deeply affected by other crises – the Ukraine crisis, African hunger crisis, floods, droughts, and the Monkeypox outbreak – bringing unprecedented learning challenges to children in developing countries. These crises have made them impossible to attend face-to-face classes, or continue to study through e-learning due to the lack of technological support. Such suspension of studies not only disrupts children's learning progress, but also intensifies girls' risk of child marriage and genital mutilation. In light of this, Plan International is working on removing the learning obstacles faced by children in developing countries through various programmes and helping them to pick up their studies. It is hoped they can rewrite their destiny with knowledge.
Bangladeshis Students Suffers from Brutal Floods
Since the COVID-19 outbreak in 2020, some of the schools in Kurigram, Bangladesh were closed and classes were suspended, forcing children to self-study at home. However, learning at home is not easy for Shuborna, a 10 years old Bangladeshi girl. Recent floods in Bangladesh has led to rapid blackout, making children difficult to read and study. Furthermore, busy with household tasks during the day, it is not easy for Shuborna to study at night even if she wants. The income of Shuborna's family has been drastically reduced because of the pandemic and floods, and they cannot afford lamp oil to light up the house. Such circumstances have made Shuborna gradually lose interest in learning. Plan International has seen the need and sent more than 1,500 solar lamps to Shuborna and other students who are living with unstable power supply. Now they can finally study with sufficient light, and regain passion and hope for learning.
 

Shuborna (10 years old): "It is easier to study with the solar lamp at night."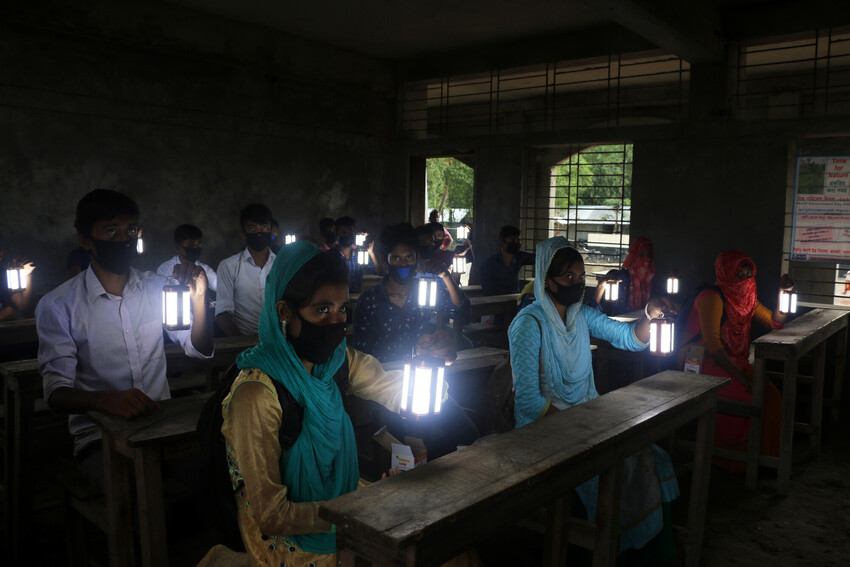 Many people living in remote areas in Bangladesh could not access electricity due to the rapid floods. Solar lamps distributed by Plan International allow students to continue learning in this urgent situation.
Even if students could go back to school in Kurigram, their learning environment is worse. In one local high school, there are only five classrooms for 500 students, the student's learning environment is getting even worse since one of the classrooms was damaged by severe floods. Furthermore, there are only two toilets available for students. Students' studying has been impeded by the poor learning environment and sanitary conditions. In view of these situations, Plan International will help repair the school while providing students with various learning aids, hoping that students could continue their studies in a better condition.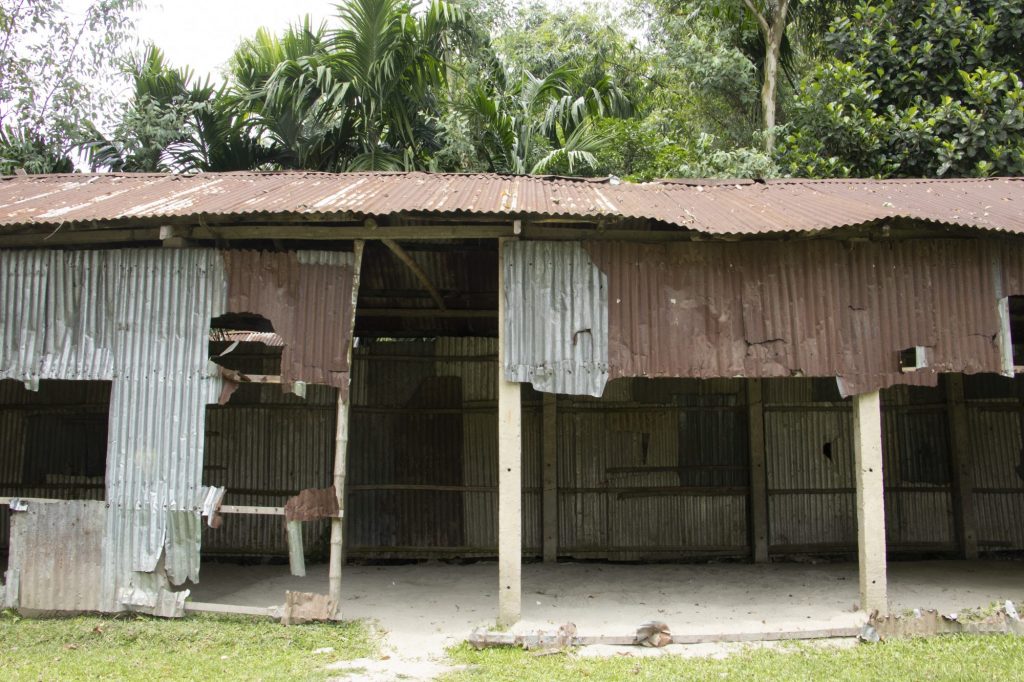 A school in Kurigram is facing a serious shortage of resources, in which a hundred students have to crowd into one classroom during classes. The situation has been aggravated by severe floods.

The lack of a lighting system forced students to study under the light that came from the cracks in brick walls. It adversely affects the vision of the students and hinders their studies.
Support the Campaign at Shopping Malls
The "Donate a Pencil" event is held from end of October to November this year, you are encouraged to purchase pencils to donate at our mall events. Let's deliver our love and encouragement to children by supporting the campaign, to help children continue their studies. The funds raised will be used to support our education projects in Bangladesh such as repairing classrooms damaged by the floods so students can study in a safe and secure environment. Toilet facilities will also be built to advance students' learning condition. The donations can also support to provide learning necessities to students. Check out the event details below:
| | | |
| --- | --- | --- |
| Date | Opening Hours | Venue |
| 21 st October to 24 th October 2022 | 11:00 a.m. to 9:00 p.m. | Olympian City 2 |
| 27th October to 30th October 2022 | 11:00 a.m. to 9:00 p.m. | Telford Plaza II |
| 31st October to 3rd November 2022 | 11:00 a.m. to 9:00 p.m. | Temple Mall (North) |
| 4th November to 6th November 2022 | 11:00 a.m. to 9:00 p.m. | Tai Po Mega Mall Zone D(Cancelled)* |
| 10th November to 13th November 2022 | 11:00 a.m. to 9:00 p.m. | PopCorn |
*The event at Tai Po Mega Mall Zone D has been cancelled due to issues concerning the venue. We apologise for any inconvenience caused.

Donate a Pencil Online
If you are not able to support the event at the shopping malls, you are invited to purchase pencils through our online platform. Each pencil you have pledged to purchase will be delivered to the needy students in Bangladesh and Hong Kong. Your donation can also provide Bangladesh students with more learning necessities. Please refer to the details below:
Pledge to donate 10 pencils at HK$100 can also provide 1 schoolbag and 1 notebook for children in Bangladesh
Pledge to donate 30 pencils at HK$300 can also provide 3 schoolbags and 3 notebooks for children in Bangladesh
Pledge to donate 60 pencils at HK$600 can also provide 2 school chairs for children in Bangladesh
Pledge to donate 100 pencils at HK$1,000 can also provide 1 set of school table and chair, 1 schoolbag and 1 notebook for children in Bangladesh
Henderson Property Management Department, King's Flair Development Limited, Mediterranean Shipping Company (Hong Kong) Limited and Spa Collection will match the amount you donated online to benefit more children in Bangladesh.* In other words, for every HK$100 you donate, each corporate will match up with HK$100 donation. Donate now!
*Donors will not receive any pencil purchased, Plan International Hong Kong will arrange to send the pencils to needy children in Bangladesh and Hong Kong.
*Upper limit for each corporate's match-up donation is HK$15,000.
(The online pencil donation campaign has ended. Thank you for your support!)
Apart from donating pencils, you may also improve children's lives through sponsoring a child. Our Child Sponsorship Programme will provide you with precious opportunities to encourage and communicate with your sponsored child through letters. Your continuous donation will certainly change their lives.
Event Highlights of 2021 Campaign
All pencils collected last year were sent to children in Nepal and needy children in Hong Kong via Silver Stationery Shop. All donation was used to support our education project in Nepal to enable children to continue their studies during the pandemic. Thank you again for all of your generous support!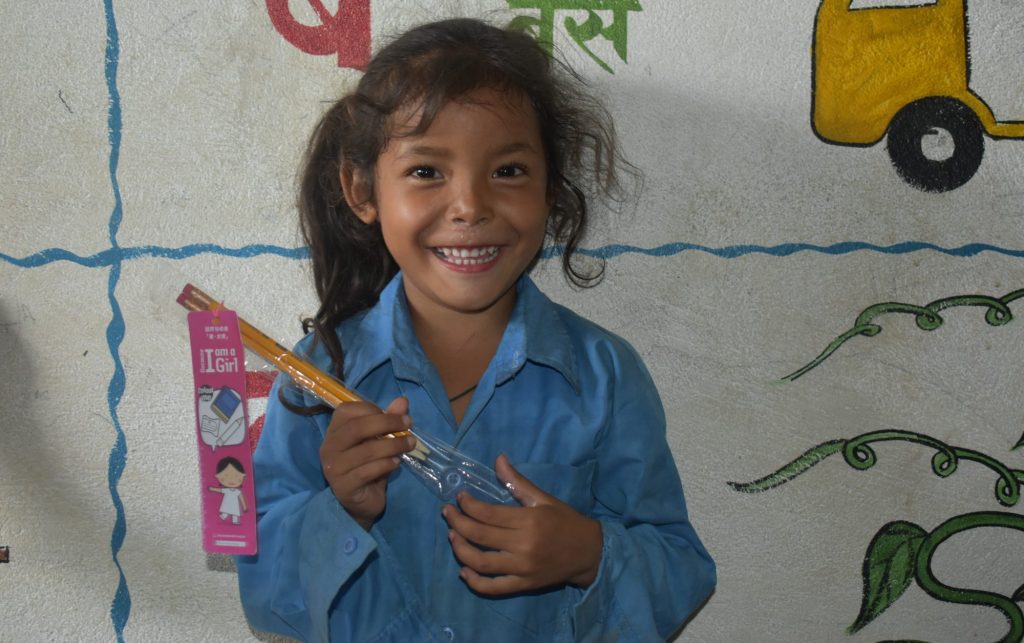 Acknowledgment