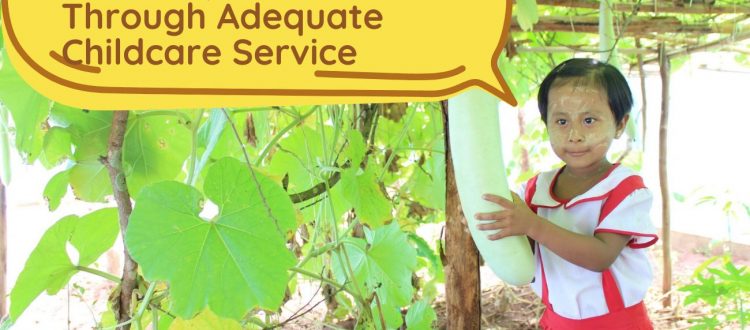 Help Children Take their First Step to Success Through Adequate Childcare Service
First of all, can you answer a simple question?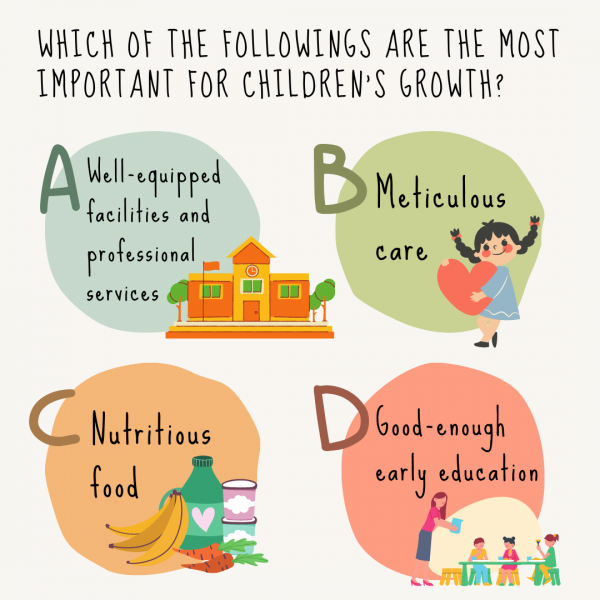 You may find it hard to choose only one out of the four choices because every option is essential for children's physical and mental health.
Plan International takes early childhood development as one of the main areas to work on in developing countries.Plan International is supporting children to get the best possible start in life through our Early Childhood Care and Development (ECCD) projects in those countries. Through sharing the achievements of a recent child development project in Myanmar, we hope you can know more about our childcare work.
Community-based ECCD project
Plan International launched the 9-month ECCD projects in KyunKhinGyi Village, Nyaung U Township, Myanmar last year. Other than providing educational, nutritive and hygienic support to the local children, in the long term, we also aimed at raising the awareness of the local community towards child development through public participation and trainings.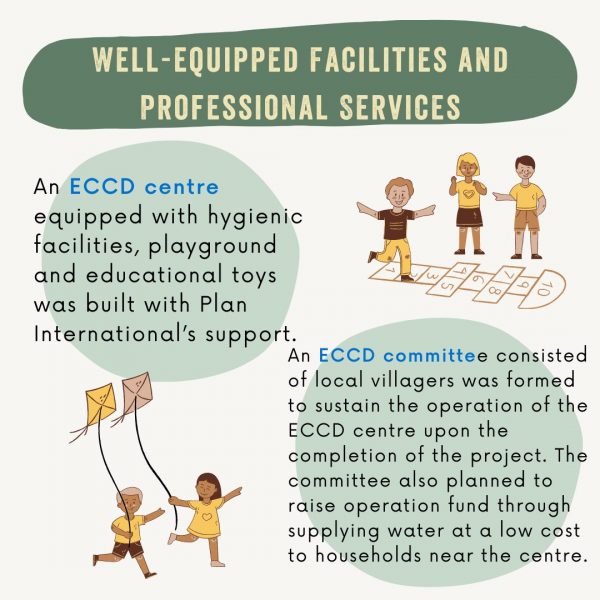 An ECCD centre equipped with hygienic facilities, playground and educational toys was built with Plan International's support.
An ECCD committee consisted of local villagers was formed to sustain the operation of the ECCD centre upon the completion of the project. The committee also planned to raise operation fund through supplying water at a low cost to households near the centre.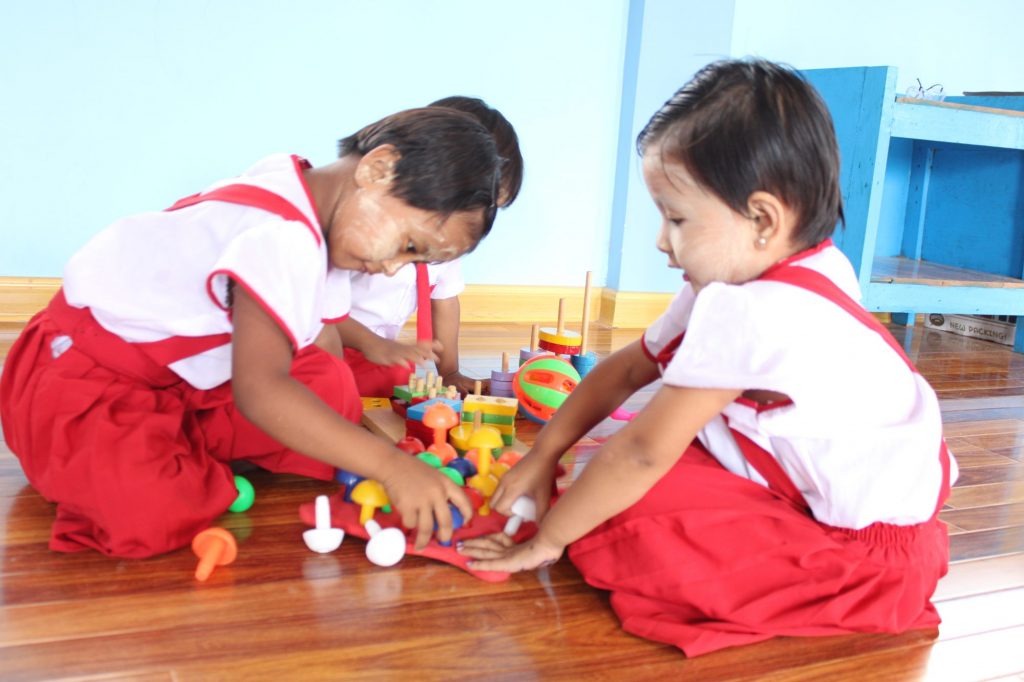 Children were playing in the ECCD centre.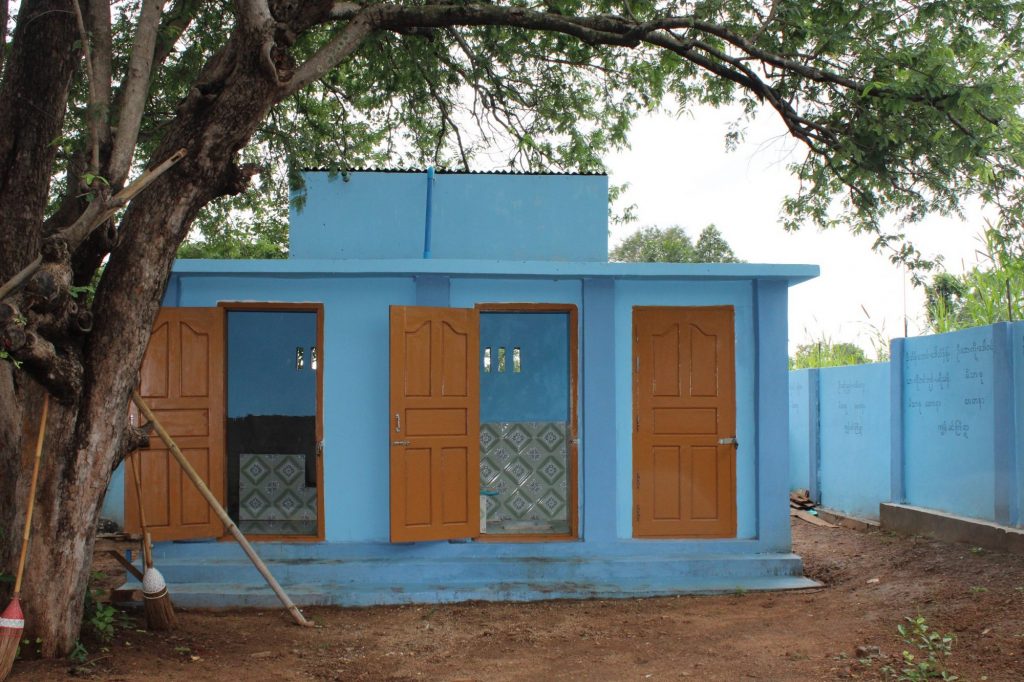 The centre was well equipped with hygienic facilities like washrooms.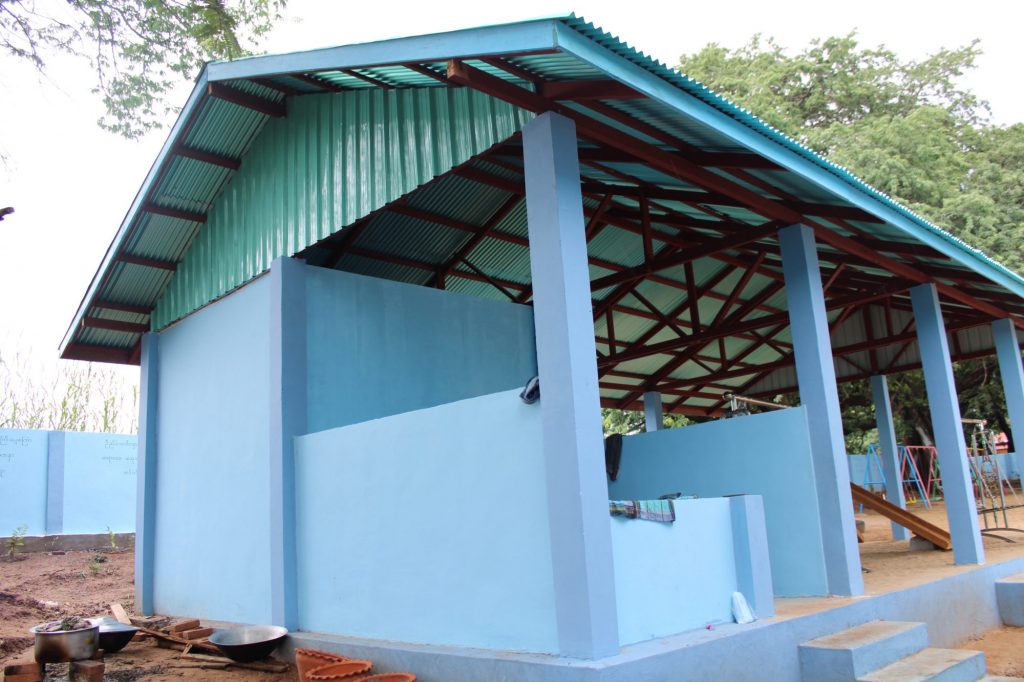 Kitchen was also built in the centre so that nutritious meal can be provided to the children.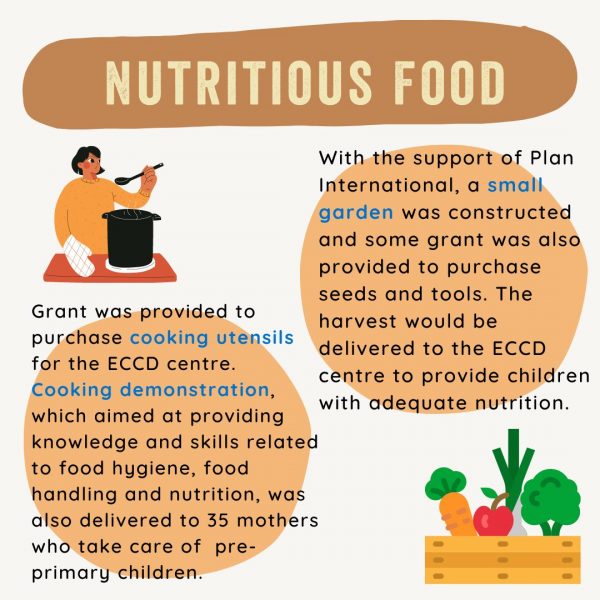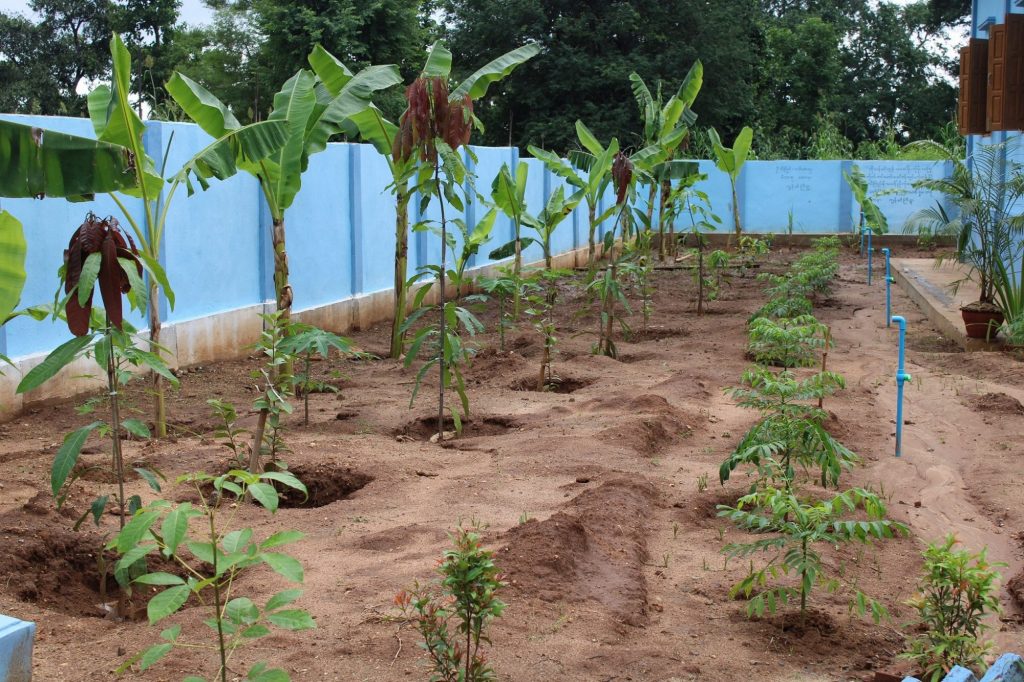 Vegetables and fruits were planted in the small garden.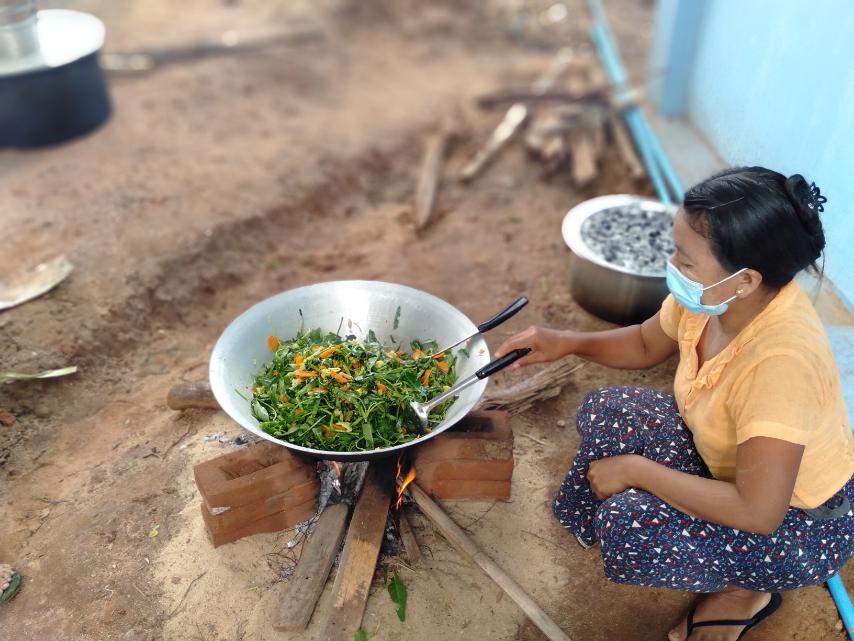 Staff was demonstrating the correct way to handle food.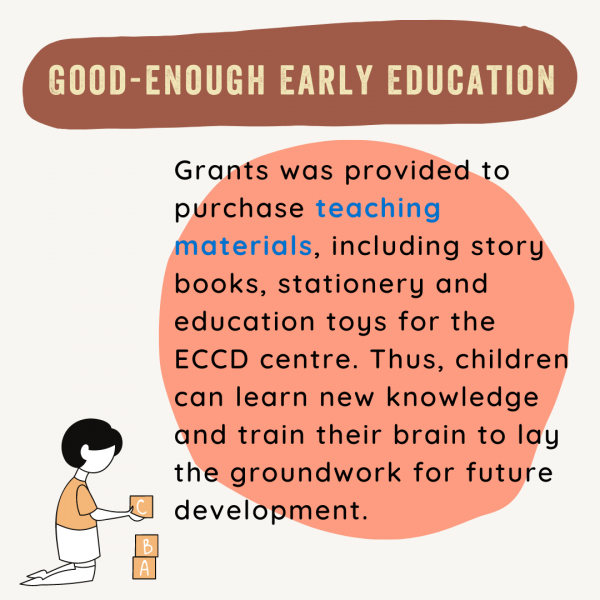 Children can receive early education in the ECCD centre.
Active Participation of Local Villagers Brings Continuous Changes
The ECCD project was highly supported and participated by the local communities. Apart from the ECCD committee formed by local villagers, landowners from the village donated land for the construction of the ECCD centre and small garden. The village community also contributed some of the expenses for building the centre and hygienic facilities. Some villagers even participated in the construction of the facilities. The villagers have shared the responsibility of enhancing the community's facilities and the project can continue to make changes that will benefit child development in the area in the long term.