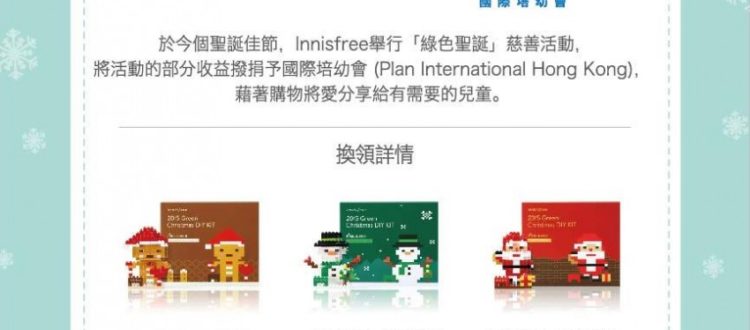 Innisfree Brings a "Green Christmas" to Children in Need
This year, why not add a touch of warmth to your Christmas gift?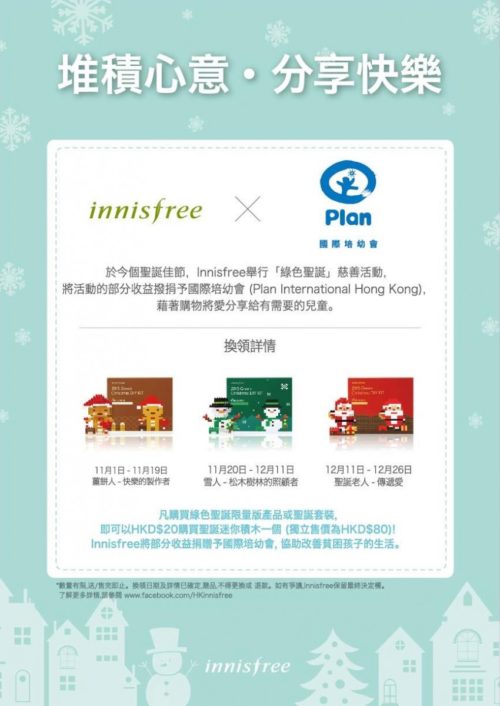 From 1 November to 31 December, for any purchase of 2015 Green Christmas limited edition products, Christmas special sets or Christmas Nano Block DIY kit, Innisfree Hong Kong will donate a portion of the sale profit to Plan International Hong Kong. Fund raised will be used on the following 4 projects.
Let's spread love this Christmas!
For more details, please visit the Innisfree Hong Kong Facebook page.
4 Projects Supported by 2015 Green Christmas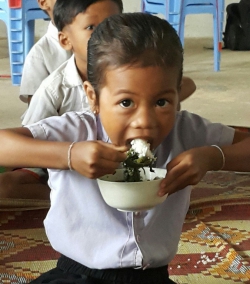 Home-Grown School Feeding Programme in Cambodia
Plan International has partnered with the World Food Programme to provide nutritious school meals to more than 1,000 students in two primary schools in Siem Reap province, Cambodia to prevent children from quitting school to make money for food. The project does not only improve child nutrition and health, it also stimulates local economy and agriculture as the meals are prepared by locally produced and purchased food.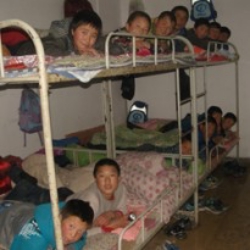 Building Safe Dormitories for Students in Ningxia
Plan International targets to build new dormitories for ethnic minority primary students in Ningxia Province, China as local dormitories are cramped, ragged and unhygienic. Your donation will contribute to the purchase of construction materials in building clean, safe and comfortable dormitories for the children.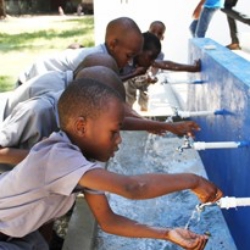 Implementing School Water Safety Plan in Sri Lanka
Plan International aims to implement a proper water safety programme in schools in Sri Lanka. The programme will educate children on the risks of water sources, water safety measures and conservation. The whole school community will be involved to raise their awareness on water safety.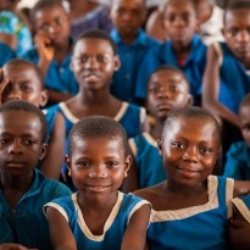 Purchasing Stationary and Textbook for Ghana girls
As young girls in Ghana's poor Central region cannot afford the necessities for school, many of them have to drop out of school. Your donation will provide underprivileged girls with stationaries and textbooks, giving girls an opportunity to receive education and making a life-changing difference.