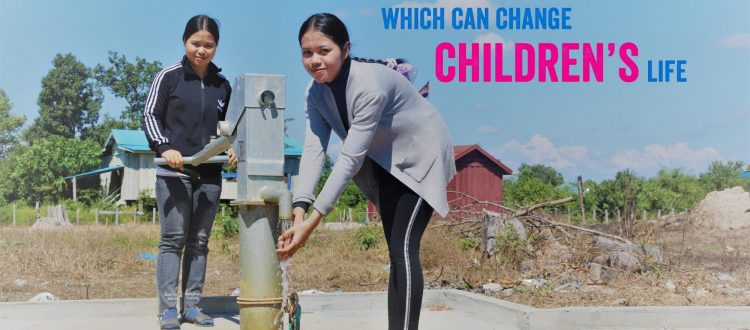 Thanks for Your Gift of Hope Which Can Change Children's Life
Coronavirus has spread in every part of the world. For us who live in a relatively rich society, fighting the virus was exhausting, not to mention children and people living in developing countries. We are grateful to be supported by our donors through "Gifts of Hope" programme last year so that we could launch various projects, including the construction of sanitation facilities and teachers' dormitory, provision of scholarships for poor girls and training on beauty services and farming, in Ratanakiri Province of Cambodia to support local children with their education, as well as helping them and their family live a better life.
Better Living Environment for Teachers Helps Them Improve Teaching Quality
22-years-old Som Song is a teacher in a local primary school. He has 31 primary five students in his class, including 15 girls. He lived with two colleagues in a small cottage built by the local community since he started working there in 2017. "The room was very hot, small and there was no latrine as well. It was difficult for us to live there." Som Song said.
In view of this situation, Plan International constructed a teachers' dormitory with two rooms and bathroom in Som Song's school. He thanks Plan International for bettering their living environment. "I am very delighted to work and live in nice and modern school facilities. With this new dormitory, I can teach here for a long time."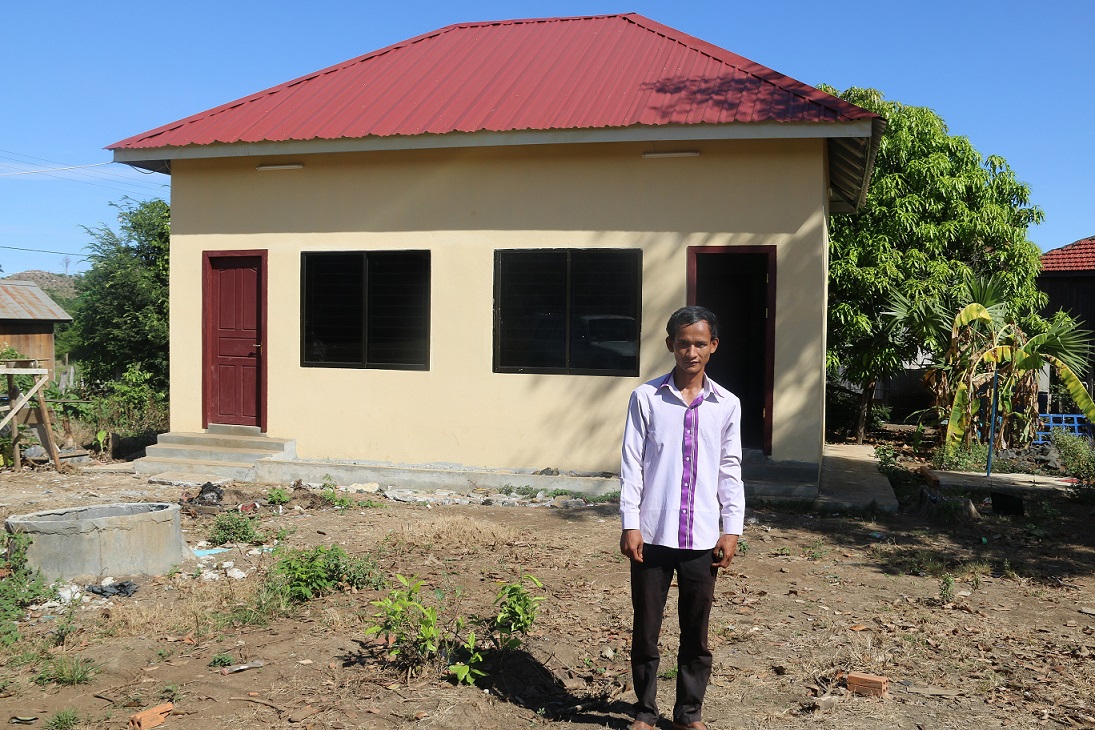 Som Song is satisfied with the new dormitory and he can put more focus on teaching now.
The new dormitory was also being awarded The National Construction Medal by the Ministry of Education of Cambodia government to acknowledge Plan International's effort on improving the quality of education in Cambodia.
Equip Girls with Skills to Help them Earn their Own Living
20-years-old Sreynith dropped out at primary six as her family did not have enough money to support her study. Since then, she never hoped to go back to school or join any vocational training. However, after hearing about the training on beauty services organised by Plan International, she decided to participate in it as she could receive meal and housing allowance so no additional burden would be brought to her family.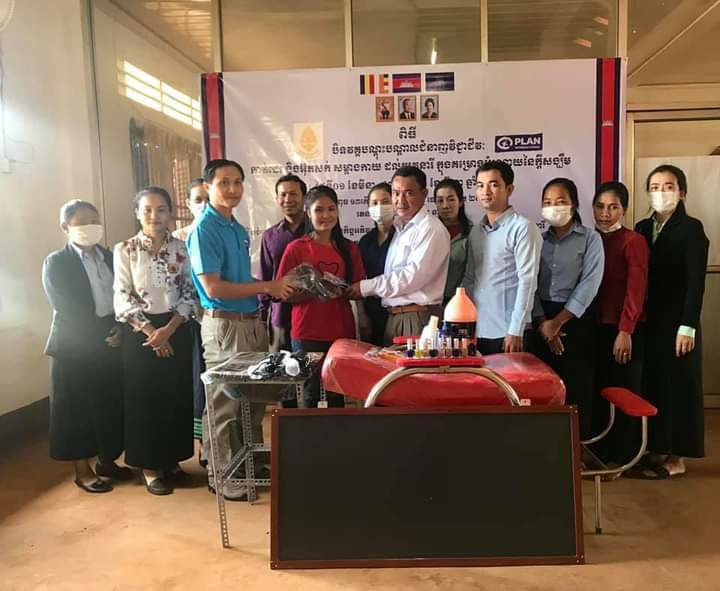 Sreynith (4th from left in the front row) received the certificates upon completion of the training.
Sreynith is now running a small beauty salon by utilising the knowledge and skills she learnt from the vocational training. She can earn US$7.5 to $12.5 per day which allows her to earn a living and feed her family. "Sharing my experience, I hope I can encourage other young girls to work hard so as to live a better life , even if they are poor now."
Support a Family of Eight by Raising Seedlings
38-years-old Ting Ho is one of the farmers who join the training on farming and home gardening organised by Plan International. "In the past, we usually bought vegetables from motorbike vendors instead of planting by ourselves". In the training, Ting Ho learnt how to grow vegetables using natural fertilizers and had the chance to practise the knowledge through hands-on support from trainers. Plan International also provided Ting Ho and other farmers with a variety of vegetable seeds and farming tools, so that they could take the first step to earn a living.
Ting Ho's family has eight family members. Their life was difficult before joining the training, "We now grow vegetables in dry seasons and harvest one to two times every year. Normally, I earn about US$25 to US$50 by selling vegetables each time. I can now feed my family and support the education of my four children". Ting Ho even shares his knowledge with other farmers so that they can also start farming.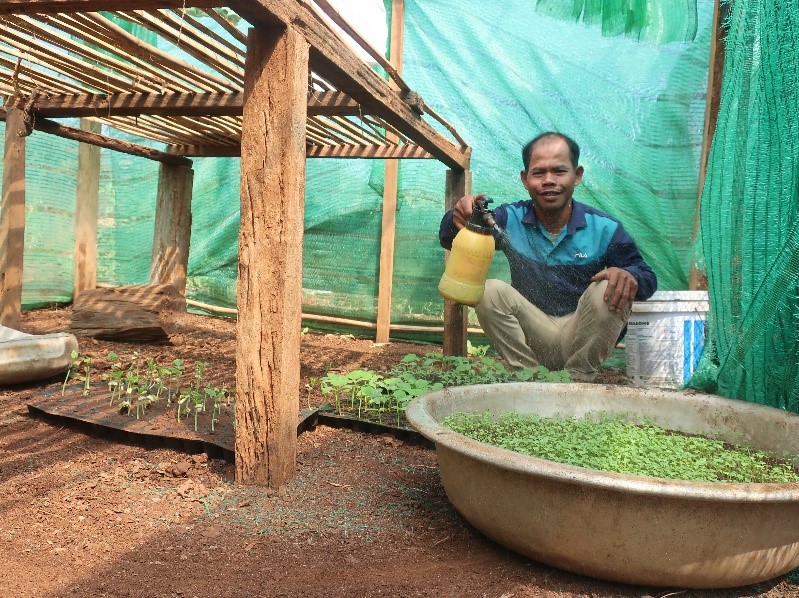 Ting Ho is able to feed his family after receiving the training on farming.
Below are other work covered by the "Gifts of Hope" project last year which has helped improve the life of more children and families in Cambodia:
A standard school latrine with toilets for women, men and disabilities and bins for disposal of menstrual waste was constructed in a primary school. Handwashing facilities which allow 4 children to use at the same time, hand pump well and water tower tank were also constructed to secure students' hygiene and health.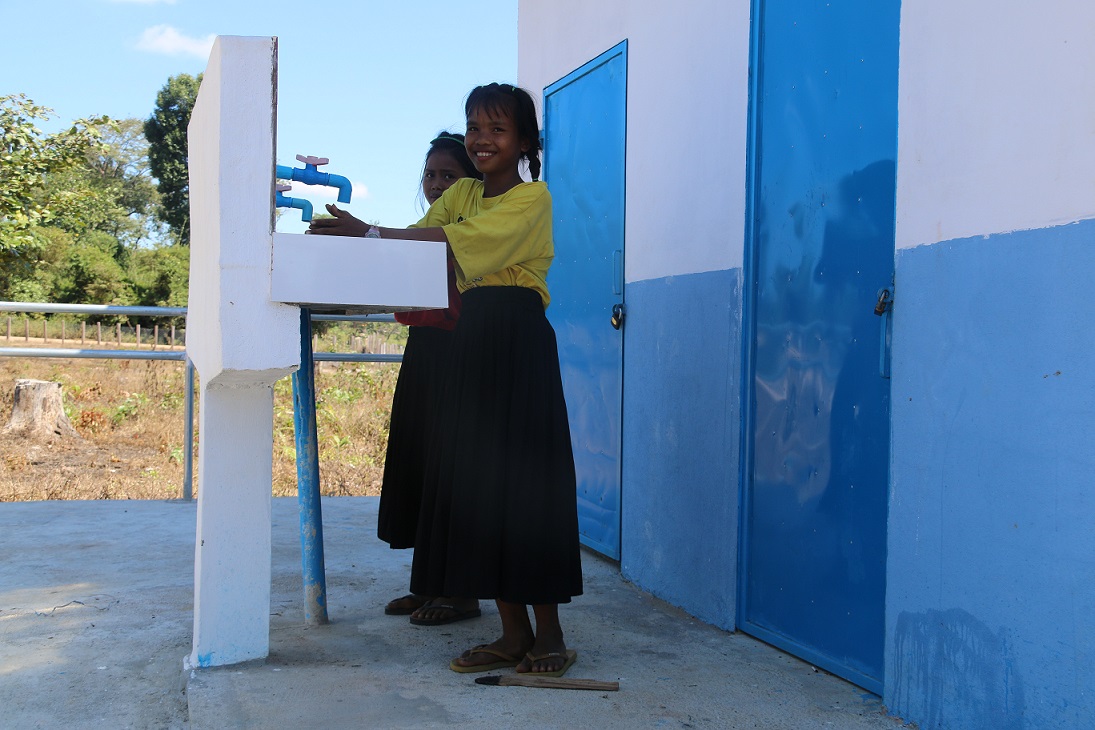 Water filters were installed in 22 primary schools. Briefing on the use of the filters was organised for teachers and students to ensure students could drink clean water.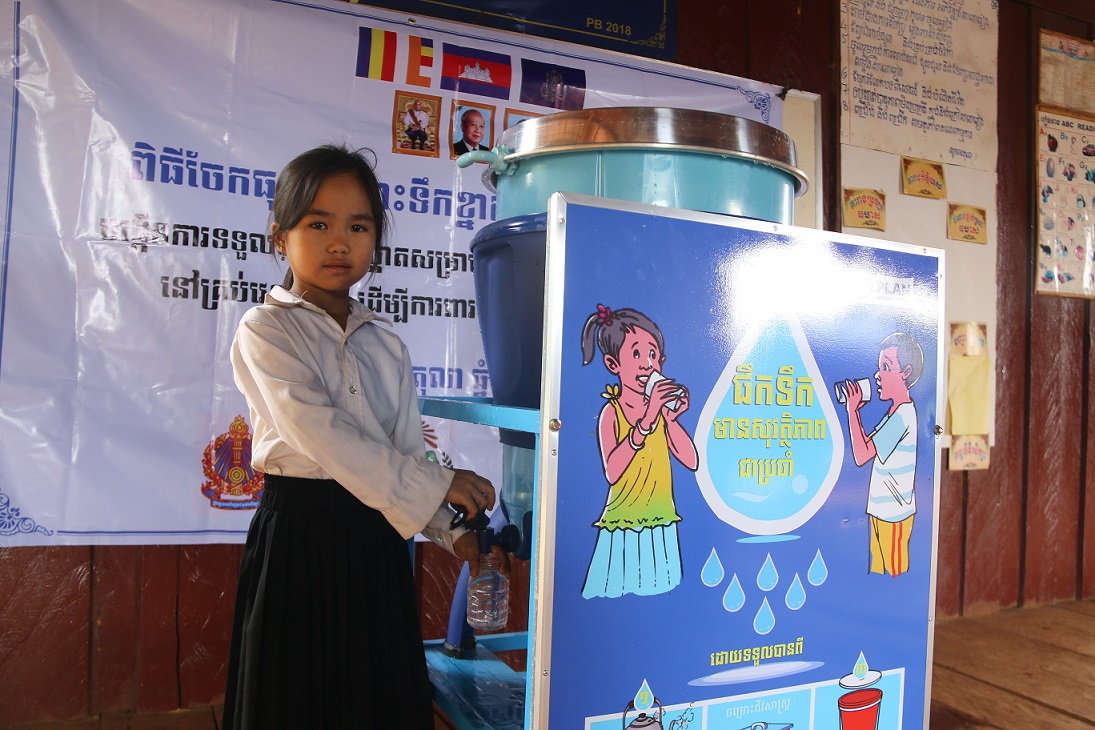 Bicycles were provided to 24 poor girls through scholarship and self-chosen study materials were also given to other girls.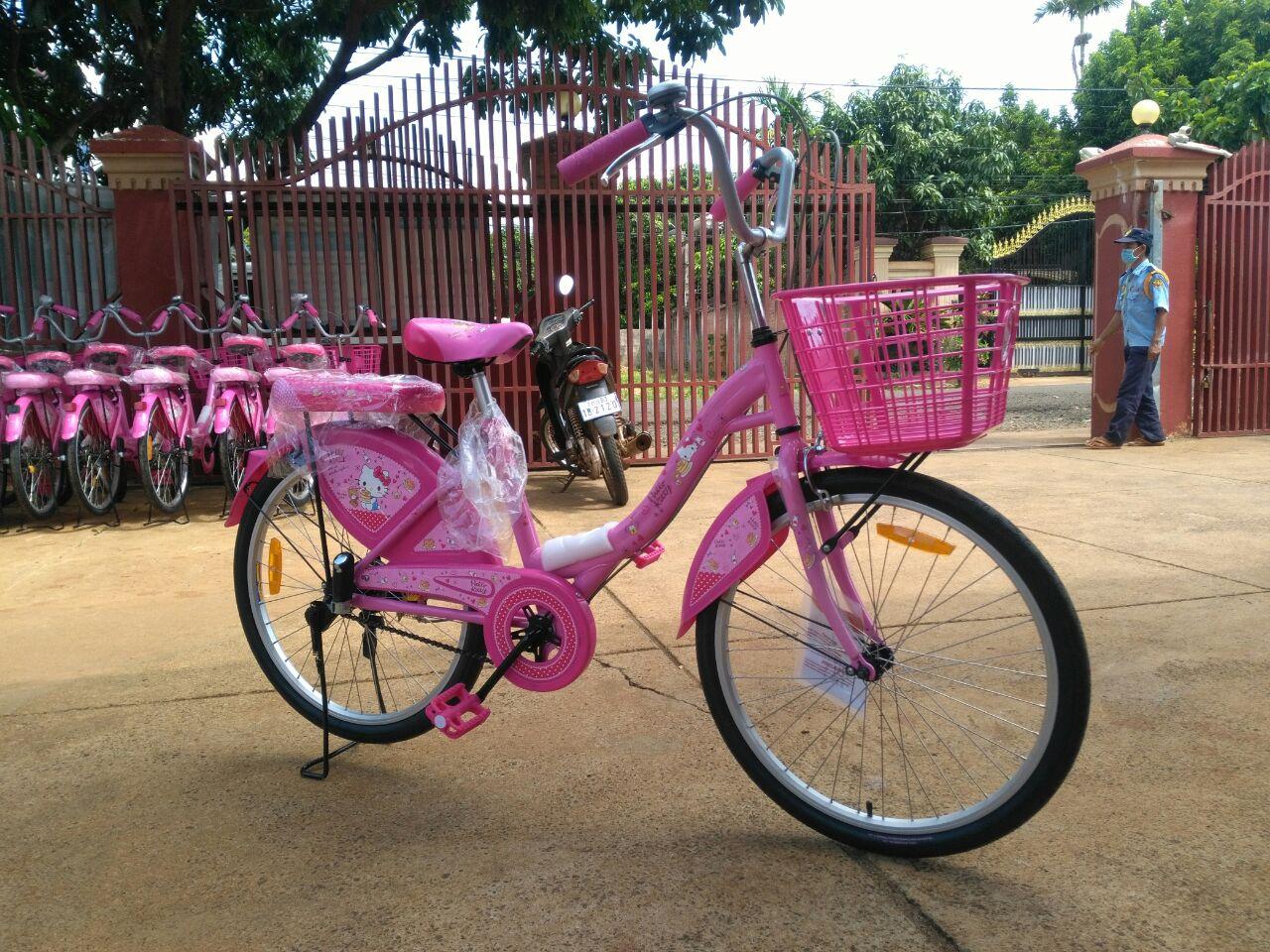 Training on home gardening and chicken raising were provided to local farmers to help them earn a living.
Skill training on make-up, hairdressing and sewing, together with allowance for housing, meal and training tools, were given to 20 young women. Upon completion of training, they would be given small grants to start their own business.