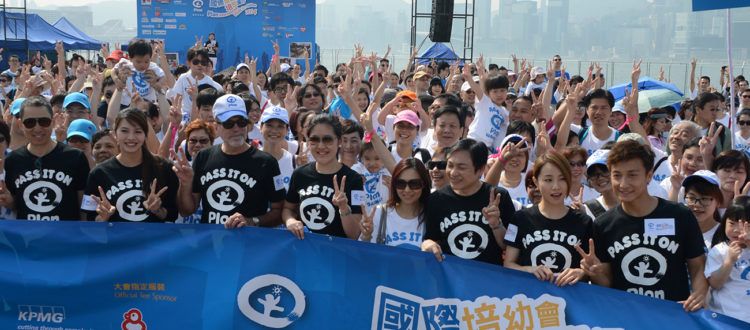 Path to future success of ethnic minority children in Ningxia paved with the missionary footsteps of Hong Kong walkers at Walk for Children
This year's "Walk for Children" organised by Plan International Hong Kong has received tremendous responses from the community!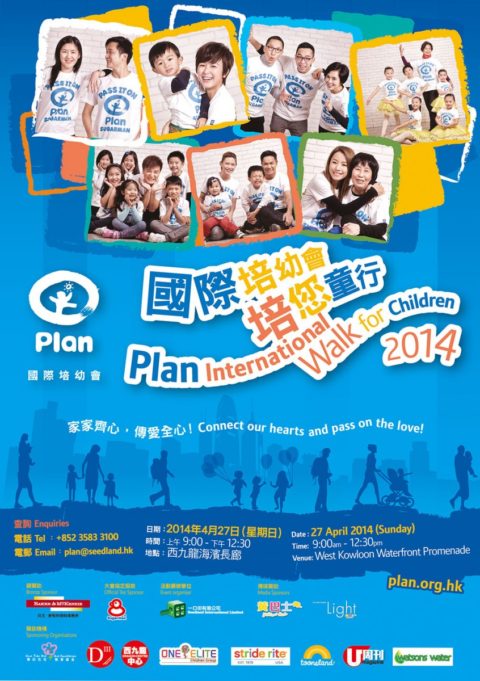 With the support of nearly 1,000 enthusiastic participants, the Walk was officiated on 27th April 2014 at West Kowloon Waterfront Promenade by Plan Ambassadors who took the very first steps to set the feet of ethnic minority children in Longde County, Ningxia Autonomous Region, China on the path to future success.
At 9am on 27th April 2014, Dr Royce Yuen, JP, Board Deputy Chairman, Plan International Hong Kong, Mr James Murray, Chief Executive Officer of Plan International Hong Kong, Plan Ambassadors including renowned artistes Mr Alex Fong, Ms Stephy Tang and Ms Cindy Au, renowned film director and Ex-beneficiary of Plan Hong Kong, Mr Alfred Cheung, as well as two Plan "Because I am a Girl" Ambassadors Ms Christine Ma-Lau and Ms Lisa Cheng, gathered with the nearly 1,000 participants at West Kowloon Waterfront Promenade to kick off the Walk, through which they support the organisation's educational programmes of improving the quality of pre-school education for children who study in an environment short of maintenance and materials in Ningxia, China.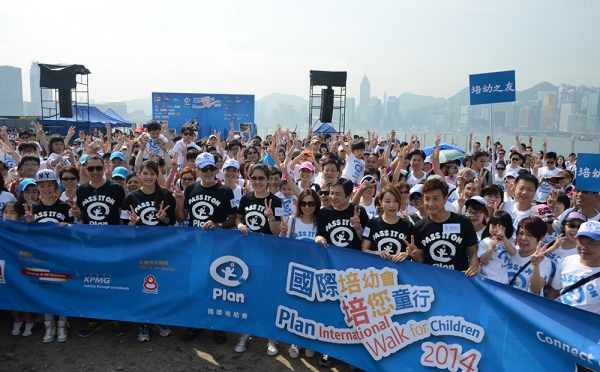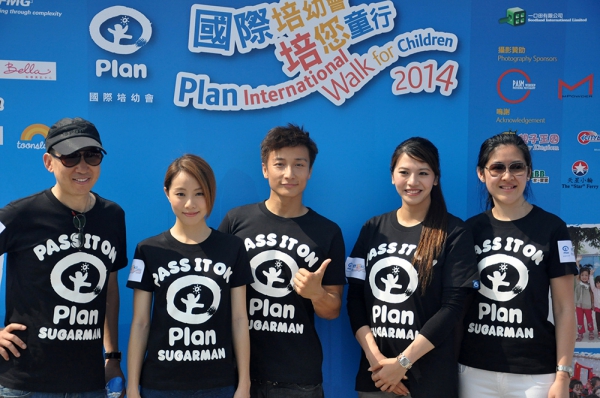 As the light of dawn shed on the ground, the crowd, wearing the specially-designed T-shirts fully sponsored by SUGARMAN, headed off in good spirits onto the journey of love and enjoyed the refreshing atmosphere until they finally reached the destination's end by 10:30 am.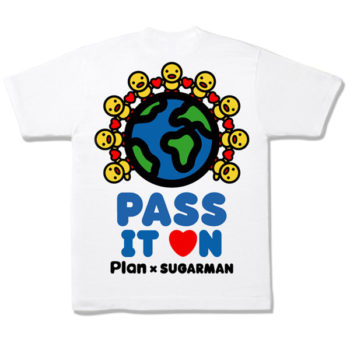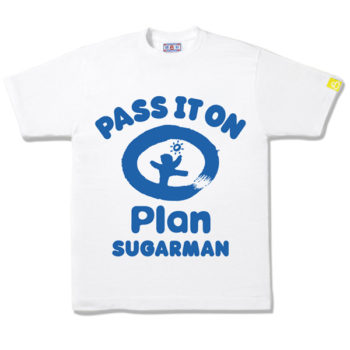 After all participants completed the route, the Award Presentation Ceremony then officially began. First came the passionate and inspirational drumming performance given by Ban's Gig Drums to liven up the environment and Ban Leung, the founder of which is also an ex-beneficiary of Plan, then the children's choir "Blessing Voices" from Dramatic English joined in to send love to underprivileged children living in faraway regions through their songs. Dr Royce Yuen, JP, Board Deputy Chairman, Plan International Hong Kong, said: "Stepping into the 3rd year of 'Walk for Children', I feel extremely delighted to see many of the familiar faces from past years as well as new participants this year. Your great effort today will directly help bringing ever-lasting improvements to the teaching environment in Ningxia Autonomous Region, China. This year, we have specially established the experiential zones to add to the meaning and creativity of the event. Through these activities, children will be able to learn how their counterparts in Ningxia cope with their daily challenges. I hope that everyone will enjoy this special Sunday and we look forward to seeing you again next year!"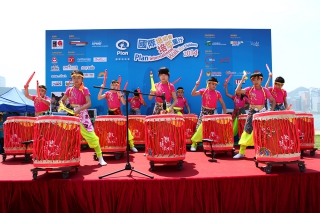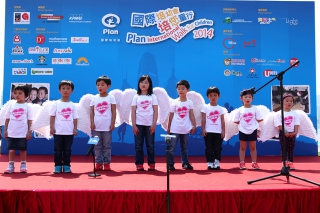 At the closing ceremony, Mr James Murray first presented certificates of appreciation to Gold Sponsor, Bronze Sponsors, as well as to other supporting organisations and sponsors, and then presented a certificate of appreciation to Plan Ambassadors to thank them for their unconditional support. On that day, members of the public were joined by 11 corporate teams bidding for the Highest Team Participation award – in fact a group of Plan Hong Kong Ex-Beneficiaries "Friends of Plan" won the prize from the hands of Mr Alex Fong and Ms Stephy Tang with 120 members who have provided solid support for the NGOs activities. In the end, Plan also invited all of the officiating guests up to the stage for group photos, before the ceremony rounded up in great harmony.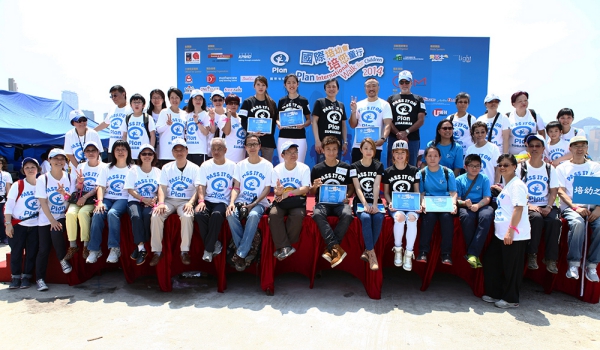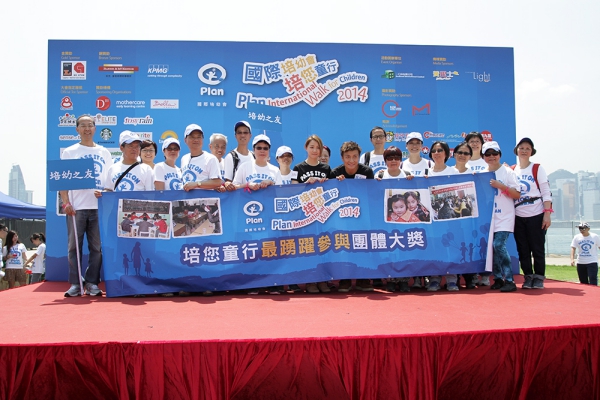 On the other hand, many participants have already engaged themselves with the experiential activities specially designed by Plan. Inside the dark cargo container, adults and children wrote special wishes on cards using the stubby pencils provided and hung them on the Wishing Tree together. Other participants have also taken the challenges of activities such as "The Pebble Road", "The Sloped Mountain Road", "Carrying Buckets of Water" and "Taking Care of the Younger Siblings"in order to grasp a more concrete idea of the difficult lives of these poor children living in developing areas. During the activities, participants had to walk on the rocky, steep roads or carry heavy buckets or a 5 kilos puppet to experience travelling afar for a living while carrying their siblings. In addition, there was also entertainment such as face painting, performance by clowns and balloon making, with different booths for activities and charity sales rounding out the carnival with laughter.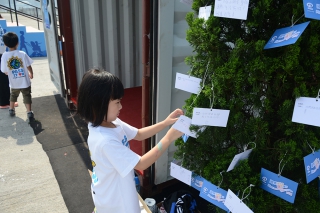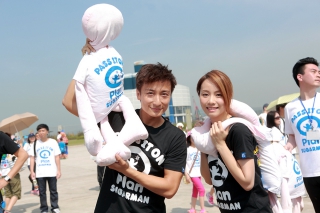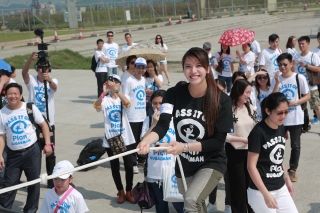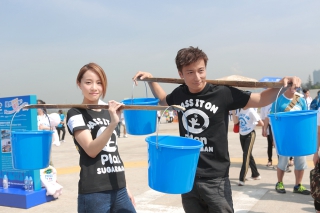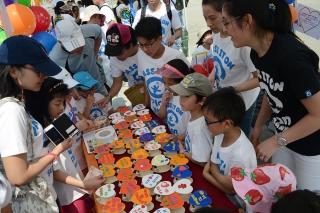 The Walk is particularly meaningful not only because it has given parents and teachers a chance to educate their children about how to love and care for the world, but also because the funds raised by the Walk will be directly spent on bringing improvements to children and communities in rural Longde County. In Longde County, there are not enough professional preschool teachers and the teaching and learning environment is comparatively poor. While Plan has helped to build six public kindergartens during the past four years, the current preschool education services still cannot meet existing needs, causing an increasing amount of young children to drop out of school early in life.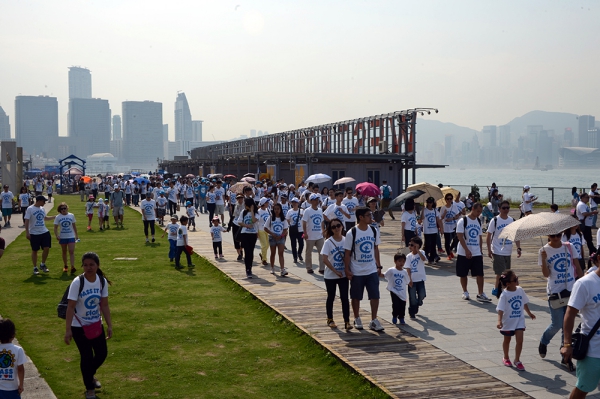 Proceeds from the Walk will be used to improve the environment of four township-level kindergartens and four community child development networks, by providing education equipment and facilities, supplying nutrient-dense packets for 120 children aged between 6-36 months, conducting health education and training for 300 parents, and organising 20 teachers to visit the model kindergartens in Yinchuan City and learn new knowledge and teaching methods from external experts. As a whole, this will help them make the most of the next level of education and effectively save them from the cycles of poverty that has challenged their parents.
Supporting organisations of Plan International Hong Kong "Walk for Children" 2014
Gold Sponsor
Leighton-Gammon Joint Venture
Bronze Sponsors
Baker & McKenzie
KPMG
Official Tee Sponsor
SUGARMAN
Photography Sponsors
mPowder
PASM Workshop
Sponsoring Organisations
a.jin
Bella Skin care Expert
D3 Gallery
Fung's Kid
JEMS Learning House
Mother Care / Early Learning Centre
One Elite Children Group
Rosy Rain
Sense of Touch
Starbucks
VACA
Watsons Water
Media Sponsors
Yellow Bus EMAG
Yellow Bus Light Magazine
Acknowledgement
Baby Kingdom
City Bus / New Word First Bus Limited
Dragon Centre
My BB.com
The Star Ferry Company Limited
U Magazine