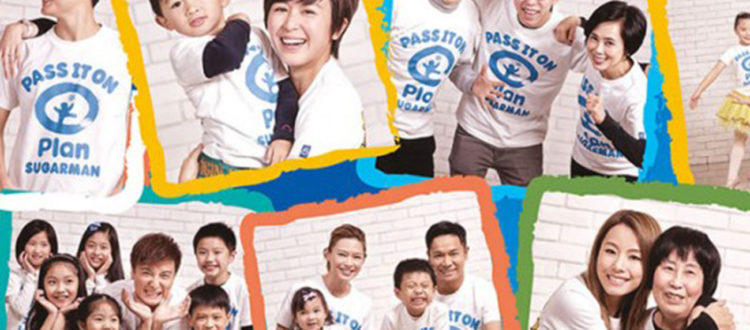 Counting down to 12 days before the Carnival event officially kicks-off at West Kowloon Waterfront Promenade!
The "Walk for Children" 2014 fundraising campaign organised by Plan International, aimed at raising funds for underprivileged children in Ningxia Hui Autonomous Region, is finally entering the countdown stage, with only 12 days remaining before the event.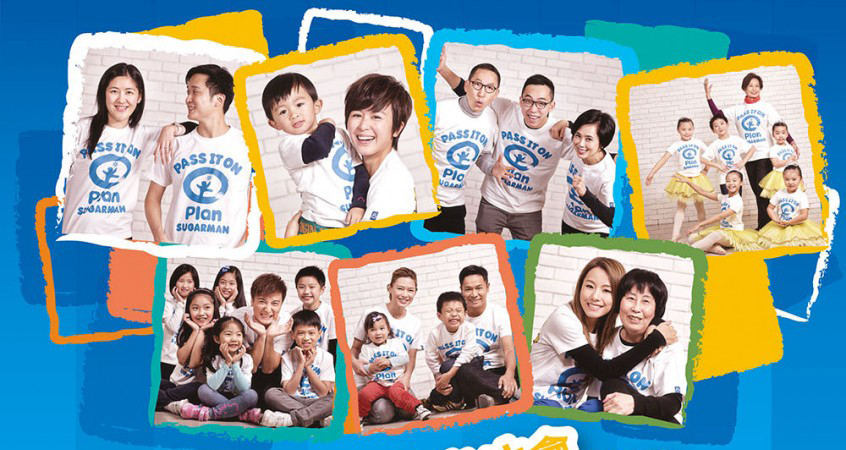 It is believed that our Plan Ambassadors and participants are already feeling excited and getting prepared for the meaningful event. For those who have yet to sign up, now is the time to seize this golden opportunity as Plan has, for the first time ever, extended the enrolment deadline to April 25 the last Friday before the event starts, to encourage as many people as possible to register for what promises to be a fun-filled as well as thought-provoking event.
As well as the Walk itself, which will take place at the West Kowloon Waterfront Promenade on Sunday April 27, there will be a combination of experiential activities and entertainment to round out the programme. In a departure from previous years, the Walk will give participants the opportunity of experiencing something of the conditions that the children in Ningxia face on a daily basis.
A large cargo container will be converted to replicate as much as possible the dimly lit and poorly equipped classrooms that are the norm for children in rural areas. Parents and teachers are welcome to accompany the children into the container, and to help them write a special wish on cards – using the stubby type of pencils that their Ningxia counterparts would usually have.
Roads in Ningxia can be both rough and mountainous for the children having to walk to school, a far cry from the smooth roads and highways that Hong Kong children are used to – they can try the rough pebbled road and the slope, specially designed and built by Leighton-Gammon Joint Venture for the Walk, to experience conditions a million miles from their own reality.
In addition to these challenges, rural children are expected to help with household chores and the older children often have to look after their younger siblings. Walk participants will be able to replicate these chores by trying to carry buckets of water, or a dummy weighing about 5 kilos, to see how they might cope in similar circumstances.
Participating in these activities will help bring home to everyone the kinds of conditions their donations and support will help to change for the better, giving hope of a better start in life to the children of Ningxia.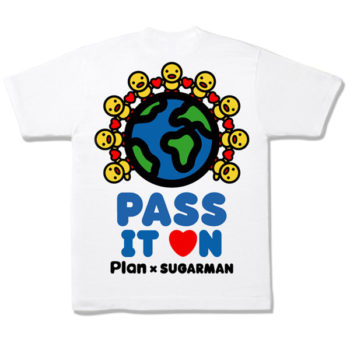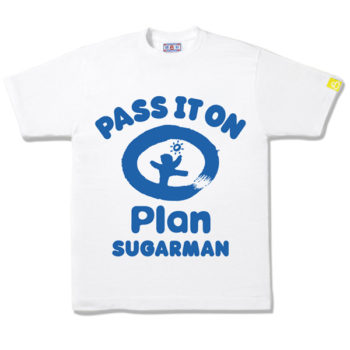 Popular fashion icon SUGARMAN is again providing a specially-designed, limited edition T-Shirt for all participants to wear on the day. These have become something of a collector's item since the company began supporting the Walk.
Plan Ambassadors will also be out in force on the day. Among those putting their best foot forward will be Mr Alex Fong, Miss Stephy Tang, Ms Cindy Au, and famed film director and Plan ex-beneficiary Mr Alfred Cheng. Plan "Because I am a Girl" Ambassadors Ms Cindy Yeung, Chairperson of Emperor Watch & Jewellery, Mrs Christine Liao, JP, Arts Educator (Ballet), Ms Christine Ma-Lau, founder and principal of JEMS Learning House, and noted athlete Miss Lisa Cheng will also be joining the Walk, together with family members and students.
The "Walk for Children 2014" is poised to write a new chapter as a lively and informative event that will also include entertainment such as face painting, performance by clowns and balloon making, with different booths for activities and charity sales rounding out the carnival with a cause.
"Walk for Children" 2014 remains now open for enrolment until 3:00pm of 25th April 2014 (Friday). Participants may enjoy this special day with family and friends. Please register online or call 3583 3100 for enrolment and enquiries.
Special thanks to
Walk for Children Gold Sponsor: Leighton-Gammon Joint Venture