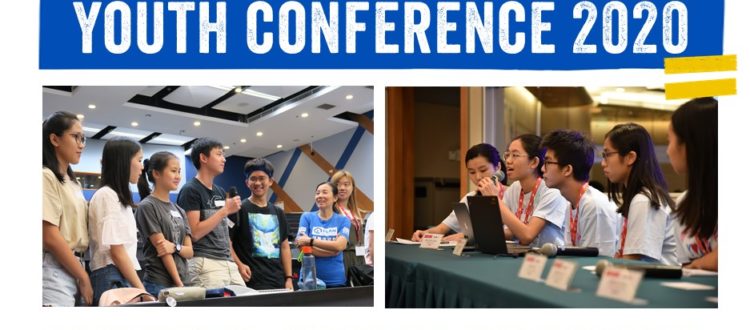 Plan international hong kong – City University of Hong Kong 'Girls Get Equal' Youth Conference 2020/21
APPLICATION IS NOW CLOSED. THANK YOU FOR YOUR SUPPORT
*PROGRAMME UPDATES:
THE ONLINE INTERVIEW WILL BE POSTPONED FROM 28 NOVEMBER 2020 (SATURDAY) TO 5 DECEMBER 2020 (SATURDAY). FOR THOSE WHO HAVE APPLIED, WE WILL INFORM YOU THROUGH EMAIL SOON. THANK YOU FOR YOUR ATTENTION.
What is the 'girls get equal' Youth Conference?

Since 2015, Plan International Hong Kong has jointly organised a Youth Conference with the Department of Asian and International Studies of City University of Hong Kong, an annual occasion for young people to meet and exchange ideas on the plight of girls in low-income countries, by conducting desk research, public speaking, and social media campaigning.
Plan International is one of the world's leading development organisations specifically focusing on children, with expertise on girls' rights.
Our global youth-led campaign 'Girls Get Equal', calls for equal power, freedom, and representation for girls.
At the conference, students act as representatives of girls in low-income countries and speak on an issue concerning girls' within their respective country along with proposing suggestions for improvement.
A 'University Section' with participants from the Department of Asian and International Studies of City University of Hong Kong will complement the secondary school section.
Highlights of Youth Conference 2019

Programme Objectives
To encourage and inspire young people to advocate for girls' rights
To foster a sense of global citizenship
Engage with like-minded youths on issues of international affairs
Develop transferable skills – research, public speaking, digital media – for application in and outside the classroom

Invite applications from students of Form 3 or above to join the Secondary School Section
Students of Form 3 or above as of this academic year (2019-2020) from the same school/organisation can form teams consisting of 3 to 4 students and enrol in the 'Secondary School Section'.
Longlisted teams will be invited to attend an online interview to be held on 28 November 2020 (Sat), where no more than 9 teams will be selected to participate in the conference to be held on 27 March 2021 (Sat).
Students are required to join two training workshops led by industry professionals on 23 January 2021 (Sat) and 6 February 2021 (Sat) to enhance their understanding of girls' issues, desk research techniques and digital media skills.
Participants will also visit and use the archives from the City University of Hong Kong library. The training workshops and conference are full-day activities which will be held at the City University of Hong Kong.
'Youth Power – Best Campaign Award'
To raise public awareness of girls' issues, students are tasked with creating a social media post based on their designated presentation topic.
The post will be published on Plan International Hong Kong's Facebook and Instagram pages for maximising page view and engagement.
Under the guidance of professionals, each team will be trained in digital media skills and offered consultations on how to utilise social media for cause-related marketing.
Last year's winning team from Queen Elizabeth School created the #OwnYourFruit campaign on the theme 'Female Genital Mutilation in Tanzania', which attracted over 1,500 Instagram likes in 7 days. Read about their campaign featured in SCMP's Young Post, linked here.
Programme Schedule
Date & Time
Activity
Venue
17 November 2020 (Tuesday)
Application deadline
5 December 2020 (Saturday)

10 am – 3 pm

Online Interview
23 January 2021 (Saturday)

10 am – 5 pm

Training workshop 1
City University of Hong Kong
6 February 2021 (Saturday)

10 am – 5 pm

Training workshop 2
6 March 2021 (Saturday)

9:30 am – 12:30 pm

Training workshop 3
8 – 14 March 2021

(Mon – Sun)

Social Media Campaign Launch Period
27 March 2021 (Saturday)

9 am – 5 pm

Youth Conference
Awards
Best Presentation Team

Champion – (max. 4 persons) will be fully sponsored to join 'Be a Change-maker 2021' programme, which includes training workshops, 7-day overseas field trip*, and community seed project in Hong Kong. *TBC
Merit

Best Presenter
Creative Team Award
'Youth Power' – Best Campaign Award
Upon completion of the programme, students will receive a Certificate of Participation and Youth Conference T-shirt.

Fee
Free of charge. Depending on the restrictions imposed on large gatherings, lunch and refreshments will be provided at the three full-day events.
Presentation Languages
Cantonese, English, and Mandarin
Adjudicators/Workshop Speakers

Programme Brief
To learn more about the 'Youth Conference' schedule and workshops, please download the programme brief.
Download Programme Brief
Application deadline: 17 November 2020 (Monday)
For any questions on Youth Conference 2020/21, please contact: Ms. Lian Kwan – Youth Engagement and Education Officer at 3405 5322 or [email protected]
Main Sponsor