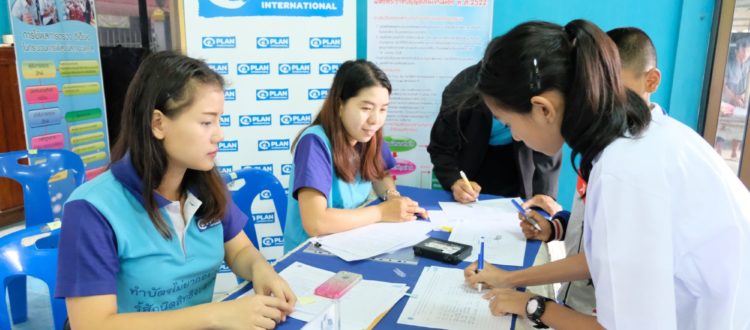 Plan International Hong Kong Youth E-News(October 2019)
Plan International Hong Kong – Be a Change-maker 2020
Now Accepting Applications!
(Application deadline: 28 October 2019)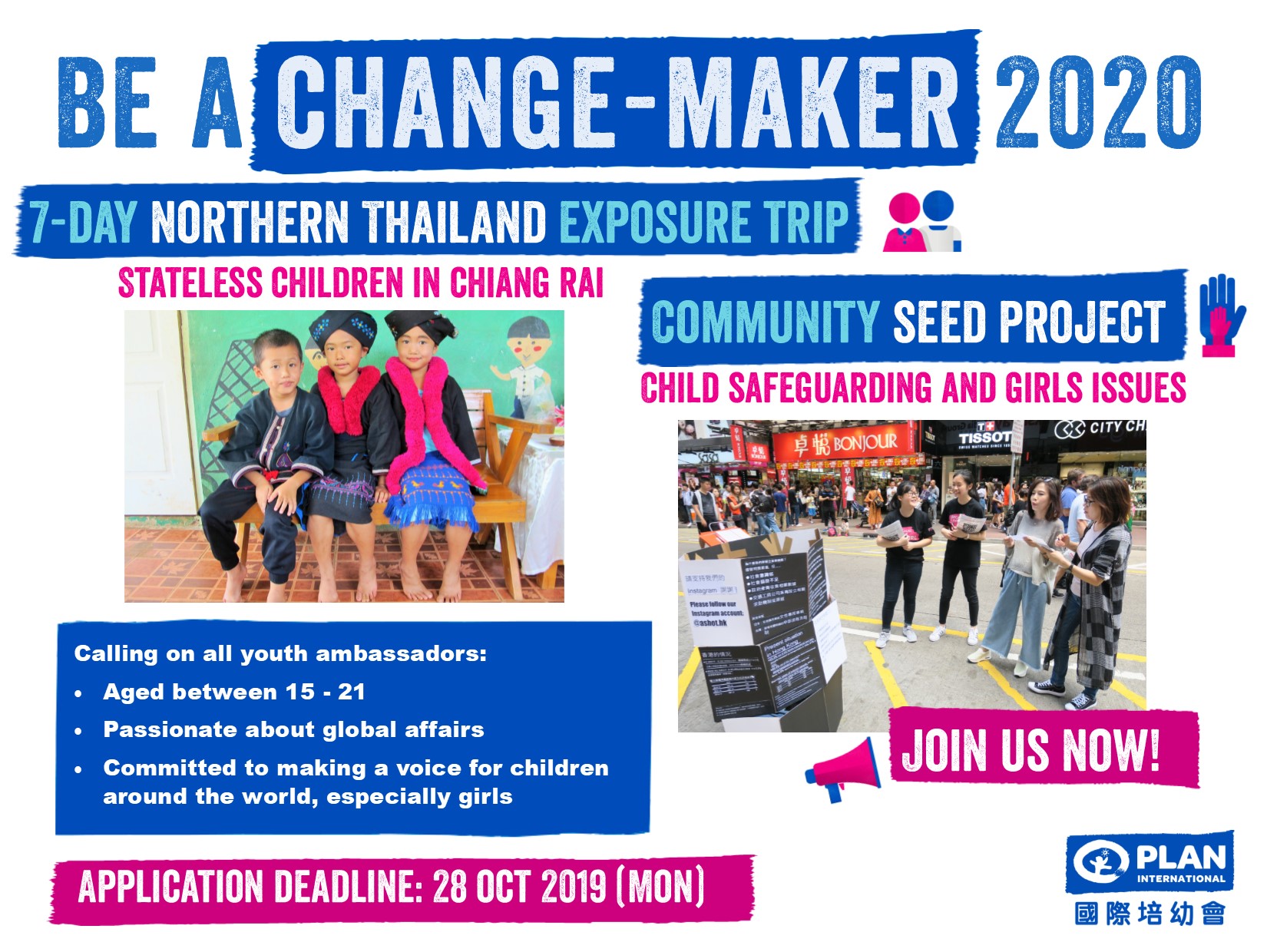 Plan International Hong Kong's "Be a Change-maker 2020" programme is now open for applications! Aimed at empowering young people, this programme is an exciting opportunity for those who are keen to take the first step to become global and informed citizens committed to protecting the rights of children.
Spanning 5 months, you will join a series of training workshops, a 7-day exposure trip to Northern Thailand, and make a change in your local community by launching your own seed project. To find out details about this programme and how to apply, check out this page. Application closes on 28 October 2019 (Monday).
Plan International – City University of Hong Kong
Girls Get Equal: Youth Conference 2019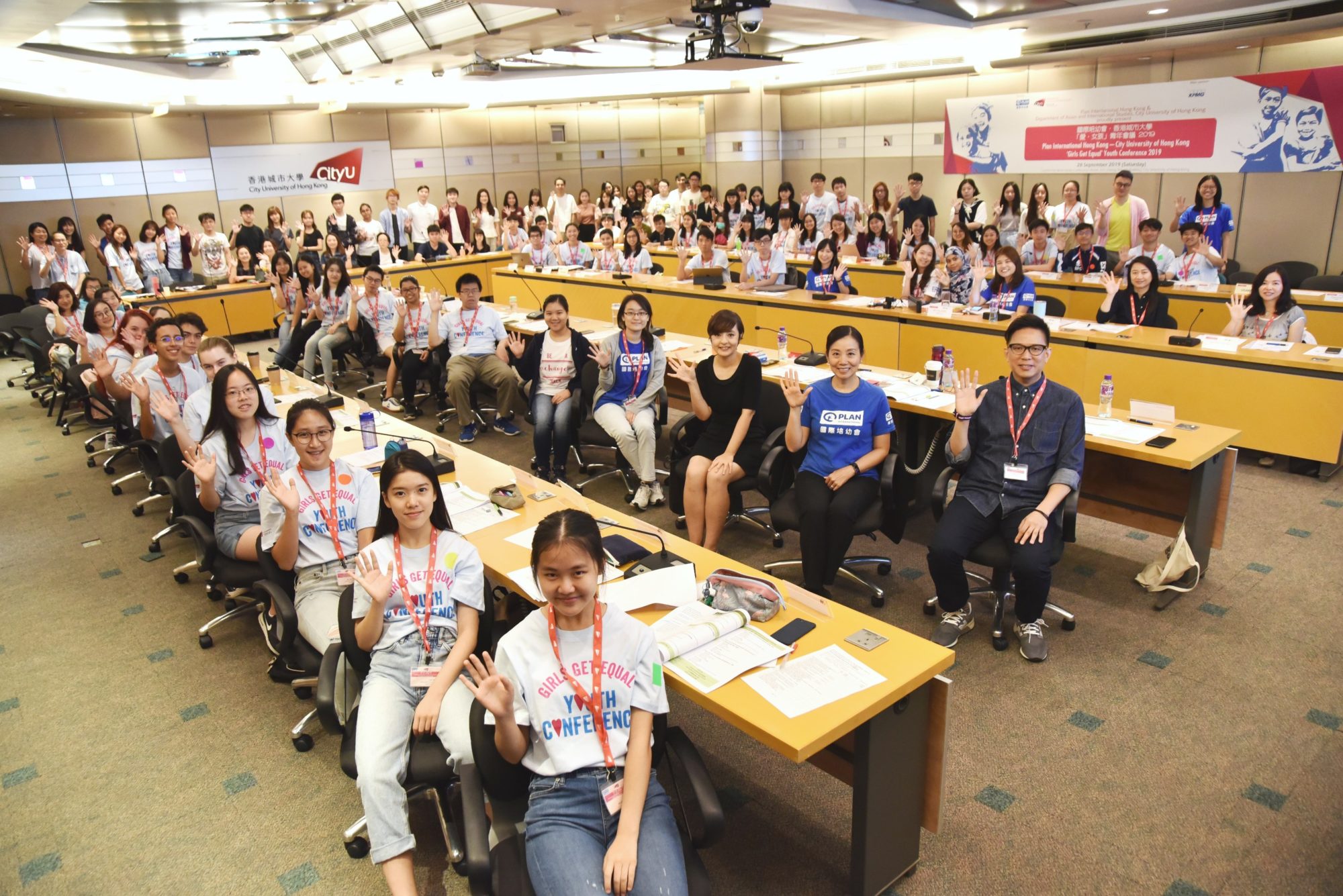 Jointly held by Plan International and the Department of Asian and International Studies (AIS) at the City University of Hong Kong, Girls Get Equal: Youth Conference 2019 was successfully held on 28 September.
Over 30 local secondary school and university students spoke about the everyday struggles endured by girls in low-income countries. Nearly 100 AIS students acted as discussants, who posed thoughtful questions to team representatives and enriched floor discussions.
Congratulations to all winning teams and presenters. Your presentations helped to foster a much-needed discussion on the injustices girls face in low income countries.
To recap highlights of the conference, visit our website.
Universal Birth Registration – Statelessness in Thailand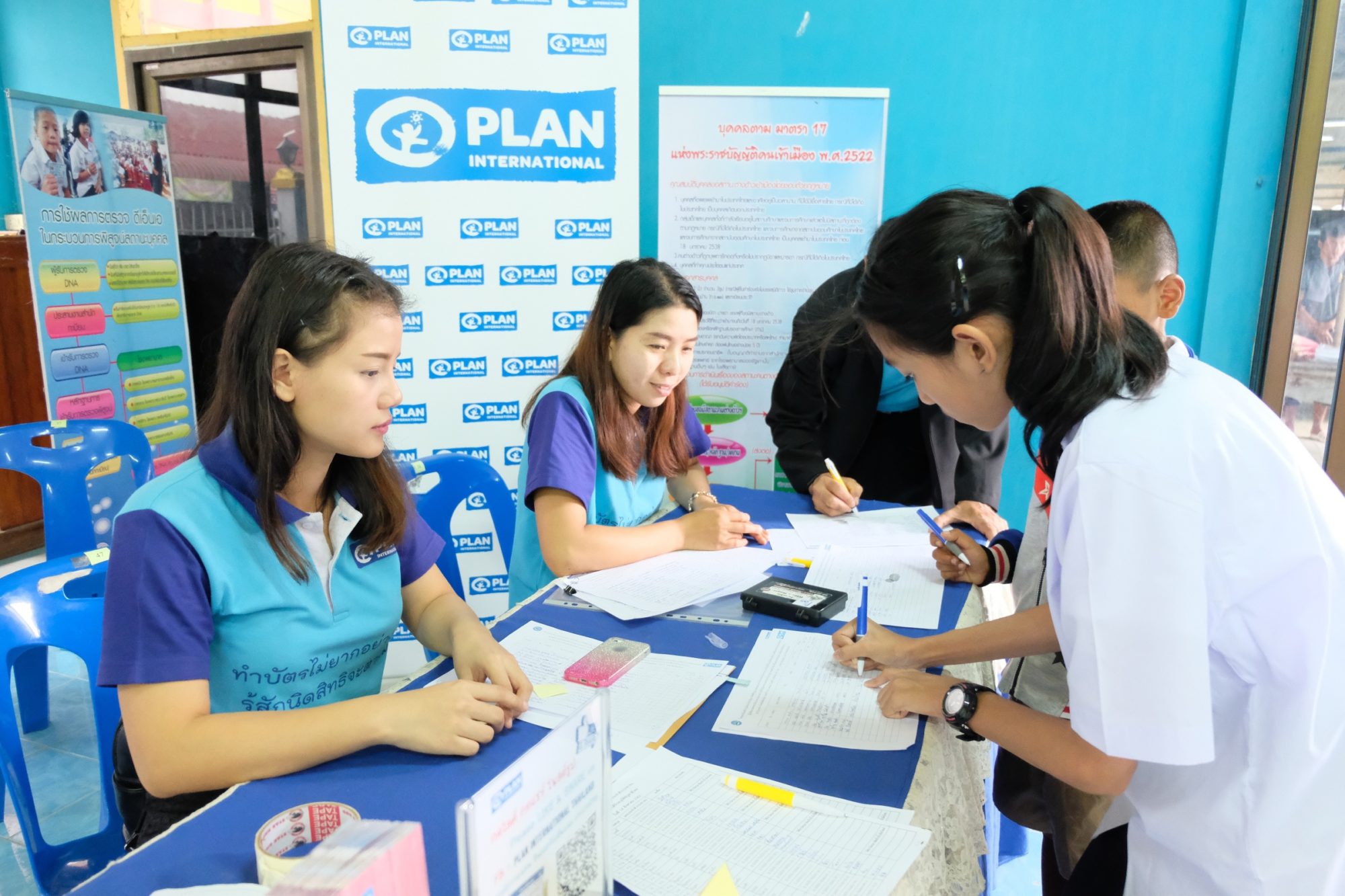 In Thailand, about 1 million people lack citizenship, otherwise known as stateless, according to Plan International's official figures. Children and young people, especially those from indigenous hill-dwelling communities are most affected. Stateless people are stripped of their basic rights, including the right to vote, receive higher education, and given access to government healthcare and welfare programmes.
Children who were born in Thailand actually have the right to Thai citizenship but fail to acquire it because of legal loopholes, discrimination against minority ethnic groups, language barriers, and other challenges.
To overcome these obstacles, Plan International Thailand's Citizenship for All project has helped 5,500 people to receive Thai ID cards to date. By working with government officials, Plan International aims to achieve zero stateless in Thailand by 2024.