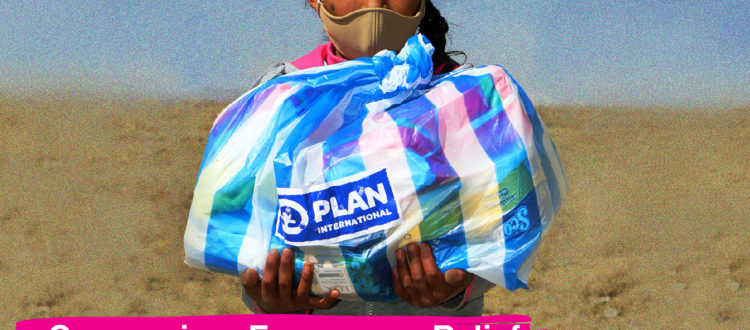 【Coronavirus Emergency Relief】 Sharing is Caring! Save Girls from Child Marriage
In light of the outbreak of coronavirus, Plan International has provided 880 grassroots children and their families with more than 40,000 masks and other antiviral supplies to meet their urgent needs. (Details of local relief work). In developing countries, the children have to face the threats from virus, they also have to deal with poverty and girls are often sacrificed in this situation.
Girl Forced Into Marriage Just To Save Her Family
As countries, industries and schools shut down due to COVID-19, the number of child marriage cases rises drastically in developing countries. Cynthia, a girl from Zambia, Africa, is one of them. Her school suspended and her parents lost their jobs. The family went into a financial crisis. In view of the situation, Cynthia's parents married her off to a 22-year-old man in their neighbouring country, Malawi.  'I have no choice. Only when I get married, my family can get the gift money to buy food and sanitising products,' Cynthia said.
Cynthia had to travel to Malawi on her own the day right after the two families agreed on the marriage. She did not even have the opportunity to say goodbye to her friends and loved ones. She had not yet spent a minute with her husband-to-be even though she was going to marry him; not to mention refusing to get married, continuing her studies or chasing after her dream.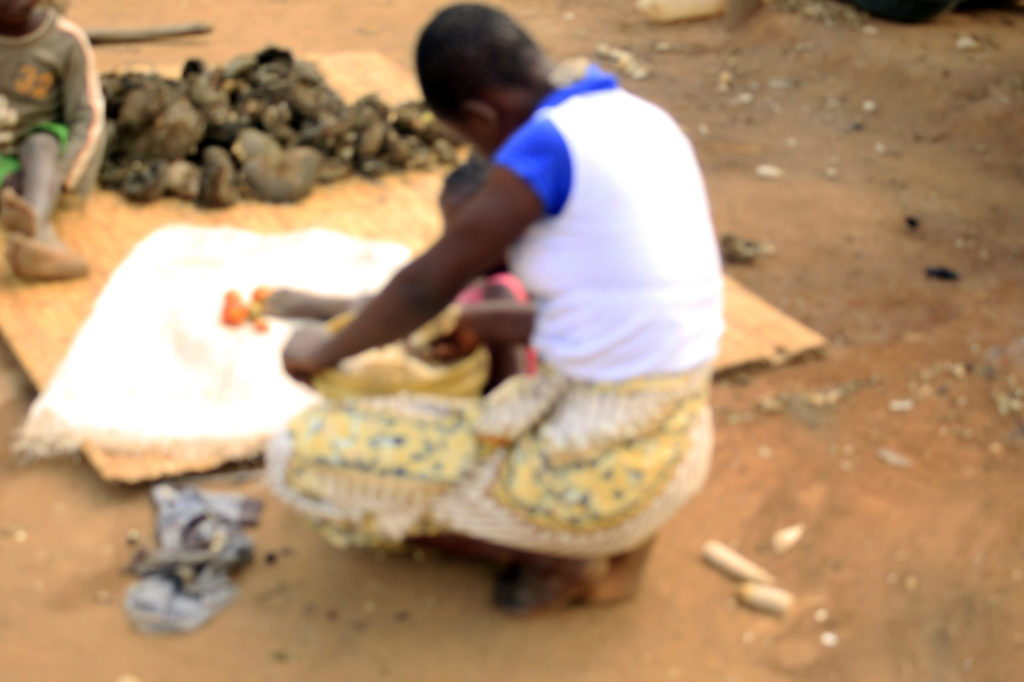 Cynthia has no idea when her school will reopen, she knows that she will never return to school after she gets married and she has to accept her fate.
Poverty Pushes Girls into Poverty
These girls in developing countries are already living in poverty and the current pandemic has dragged down the economy and worsened their situation. Since people value boys more than girls in their traditions, girls are often considered as a burden to the family. Parents tend to marry their daughters off when they are out of school, in exchange for gift money and to lessen the financial burden. According to researches, hundreds of millions of girls are under school suspension in the past few months and many of them may not be able to go back to their classrooms. Instead, they will drop out, get married and have kids. They need your immediate support and concern.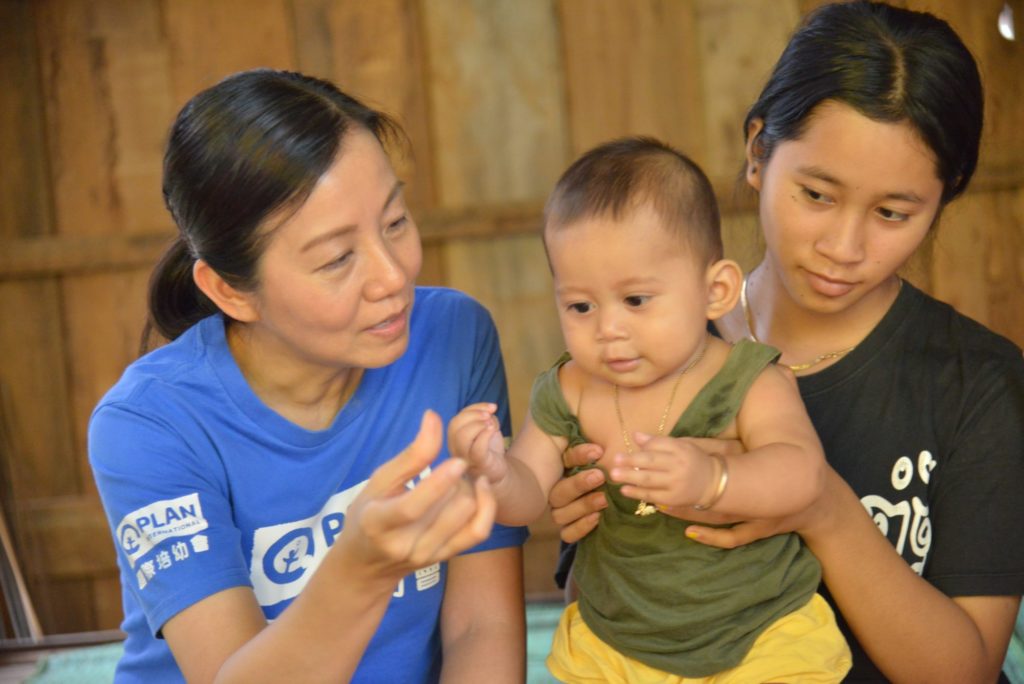 Many of the child brides struggle to get back into education and they lack the knowledge to raise their children, causing them to suffer from malnutrition and intergenerational poverty.
Plan International is working in over 50,000 communities in 50 developing countries around the world in the aspects of:
Distribute home-learning materials to students under school suspension,

provide flexible accelerated learning programmes to girls who have already dropped out or married

to ensure they have a certain level of education

Strengthen the child protection mechanism in communities

, set up hotlines, provide assistance to children in need and

raise hygiene and anti-child exploitation awareness

via leaflets, broadcasts and text messages.

Distribute hygiene kits

and essentials, such as soap and hand sanitisers,

provide clean water sources

as well as

food assistance and cash handouts

to families in difficulties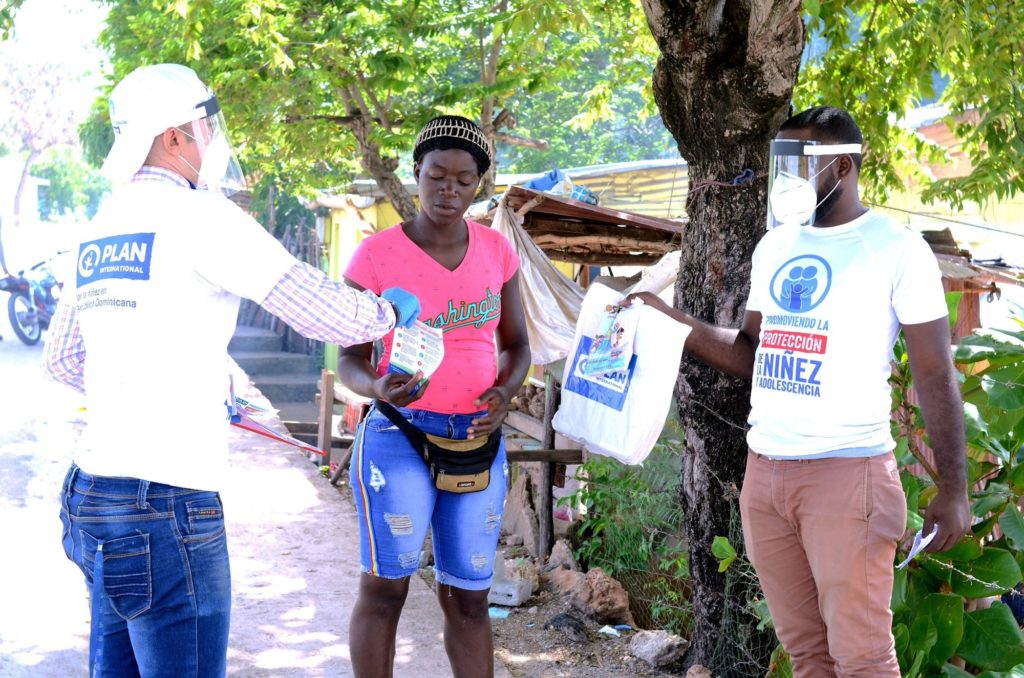 Plan International staff members put on antiviral equipment, educate the communities on the importance of sanitation and promote anti-child marriage messages.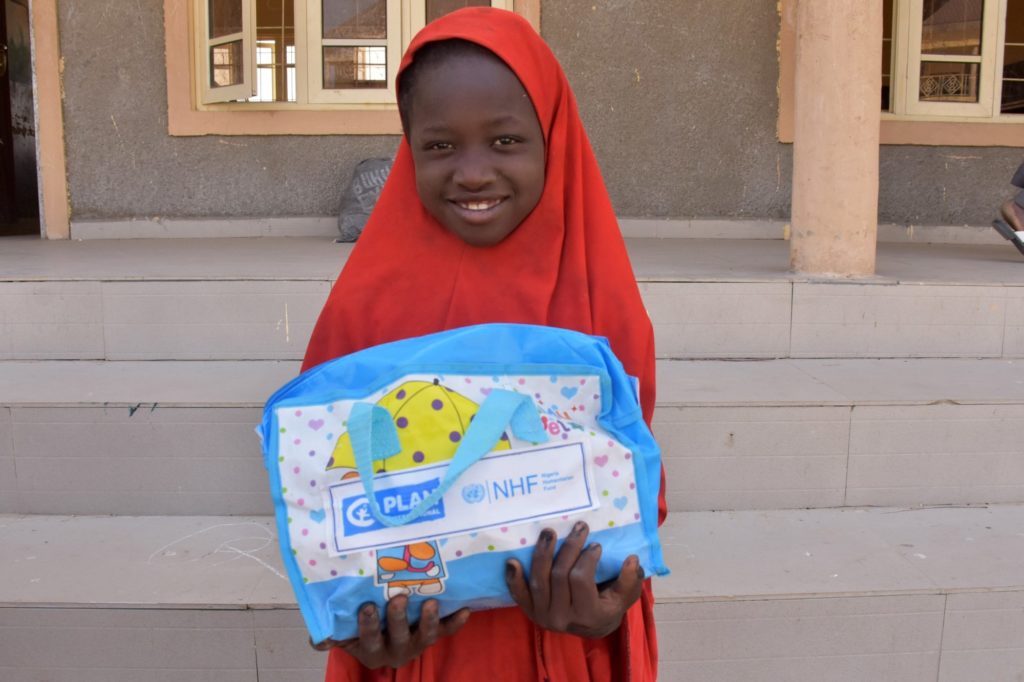 Plan International distributes kits to girls and their families, including antiviral products, food and some other emergency supplies, so they can meet their urgent needs.
As the situation is critical, Plan International would like to ask for your support in helping girls like Cynthia, to reclaim their rights to receive education, get away from child marriage and continue to go after their dreams.
HK$300:Produce and distribute 200 sets of antiviral and advocacy leaflets in different local dialects
HK$1,000:Help 20 girls get access to remote learning and communications devices so that their chances of dropping out can be minimised and they can achieve a certain level of education
HK$5,000:Send 18 girls and their families antiviral essentials to protect their health and reduce their financial burden
Other Donation Methods
Bank Transfer
Please make a direct deposit into HSBC account #640-068318-838.
Crossed Cheque
Please make a cheque payable to Plan International Hong Kong Limited.
Cash Donation via Circle K or VanGO
Please visit any Circle K or VanGO stores in Hong Kong and present the barcode to make a cash donation*.
*Each transaction cannot exceed HK$5,000.
*Please mail the original bank receipt/ cheque/ original receipt together with your name, address and telephone number to Plan International Hong Kong. Please mark "Coronavirus Relief" on the envelope. (Address: 21/F, 9 Chong Yip Street, Kwun Tong, Hong Kong.)